SBI Debit cards that have limit of over ₹20,000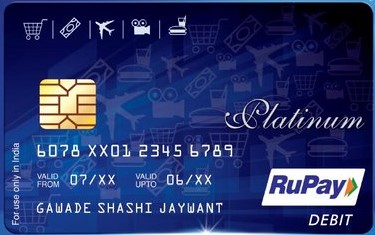 State Bank of India (SBI) reduced the daily cash withdrawal limit to ₹20,000 on ATMs from the earlier limit of ₹40,000.
This limit came into force from October 31, 2018 onwards. The limit is applicable to the Classic and Maestro debit cards that have been held by most of the SBI customers.
But, there are certain other SBI debit cards that provide higher cash withdrawal from ATMs.
Here are some SBI debit card that provide a daily cash withdrawal limit of more than ₹20,000:
SBI Global International debit card's daily withdrawal limit is ₹40,000. It is an EMV chip based card to provide extra security. You can use this card for online shopping and withdrawing cash in India as well as across the globe.
SBI Mumbai Metro combo card's daily withdrawal limit is ₹40,000. It is a regular ATM debit card that can be used for shopping as well as at Mumbai Metro stations.
SBI Gold International debit card's daily cash withdrawal limit is ₹50,000. You can use this card to purchase goods at merchant establishments and to make payment online. Using this card, you can withdraw cash not just in India and but also in other countries across the globe.
SBI Platinum International debit card's withdrawal limit is ₹1,00,000. This card is also useful to pay online and withdraw cash across the globe.
sbiINTOUCH Tap & Go debit card is a multi-purpose international debit card. Daily ATM withdrawal limit is ₹40,000. It has contactless technology. These cards work on the NFC technology. They have an embedded antenna so that transactions can be done securely. These cards are also secured with EMV standard. As there is no need of contact, transactions can be performed in significantly less time.
Image Reference: Livemint
Opinion Polls

Loading ...
Recent Posts

The complex carbohydrates are changed to simple sugars

Real estate brokerage does not require any initial

Aiming to encourage healthy participation in election-related discussions,
What's new at WeRIndia.com