PAN Mistakes and how to correct them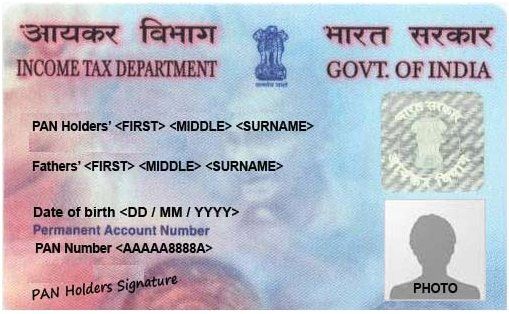 Normally Income Tax department issues a single PAN to a person. If any person has more than one PAN, it is an offence. In this case, you have to surrender them to the IT officials.
As per the rules, no two persons have the same PAN as it is your unique number.
But, there are many instances that two persons have same PAN number.
This is possible when the names, father names and their date of birth are the same. Though, there are less chances for the occurrence of the similarity, there are several instances for such incidence.
For instance, Rajesh Singh of Haridwar and Rajesh Kumar Singh of Jaipur have the same PAN as their date of births are December 1, 1970. Coincidentally, their father's name is also Mohan Singh.
Hence, the IT Department issued same PAN to both individuals with which they are facing severe troubles like KYC problems, tax problems and CIBIL score etc.
There are several others who also posted on forums asking for help when they are sharing the same PAN number with another person.
In such cases, you have to contact the IT department mentioning your problem along with the details of the other person who is sharing the same PAN number as yours.
Another mistake while filling PAN application form are: Incorrect signature, signing in blue ink, using initials and scanned copies of photos.
You have to sign in the specific places in the PAN application form. Otherwise, it is an error. Also, you have to use black ink to sign. If you use blue ink, it has to rectified.
The IT department does not accept the usage of initials. So, you have to use your full name rather than using initials.
Using scanned copies of photos on the application form is a mistake. You should affix normal photos on the application form.
You can correct all these mistakes on the official website of the IT department. Make necessary changes and save them before submitting. Then download the acknowledgement and send it to the IT department along with relevant documents.
Image Credit: PageImp / CC BY-SA 4.0
Image Reference: https://commons.wikimedia.org/wiki/File:A_sample_of_Permanent_Account_Number_(PAN)_Card.jpg
Recent Posts

The UP government also decided to impose a

Paytm has come up with a cashback offer.

A retired employee from Anantapur district, Andhra Pradesh
What's new at WeRIndia.com