Financial deadlines in 2019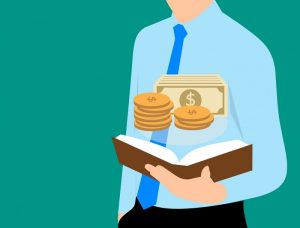 Filing income tax returns is one of the main things at the end of the financial year normally.
In addition to filing of income tax, there are certain other deadlines to be met before the financial year end.
Here is a list of certain financial deadlines in 2019:
The due date for filing income tax return for the FY 2017-18 is finished. Yet, belated returns are allowed till March 31, 2019 with a penalty of up to ₹10,000. The deadline for furnishing the revised ITR for the last financial year is also same, i.e. March 31, 2019. The deadline for filing ITR for the financial year 2018-19 year is normally July 31. If the government specifies any other date, taxpayers will have to file within the specified time.
Tax saving deadline is March 31 for the taxpayers to avoid TDS deduction by their employers. All salaried employees under the income tax slabs should furnish their tax saving instrument details like insurance policies, NSC, PPF etc. with relevant documents and proofs to their employees to avoid TDS deduction.
The deadline for dematerialization of share certificate is also March 31. The shareholders should dematerialize the physical format of share certificates as it is mandatory.
It is mandatory to link your PAN card with Aadhaar card latest by March 31, 2019. Otherwise, your PAN will be void. All citizens who perform transactions of at least ₹2.5 lakh in a financial year must have a PAN card as per the new rules.
Home loan subsidy which was earlier available till March 31, 2019 is extended till March 2020. The subsidy of up to ₹2.67 lakh is allowed on home loans under the Credit Link Subsidy Scheme (CLSS) for the Middle Income Group (MIG). This subsidy is provided under the Pradhan Mantri Awas Yojana until March 2020 as per the new rules.
Image Credit: Mohamed Hassan (Free for commercial use)
Image Reference: https://pxhere.com/en/photo/1439975
What's new at WeRIndia.com