Difference between RuPay card and Visa Debit card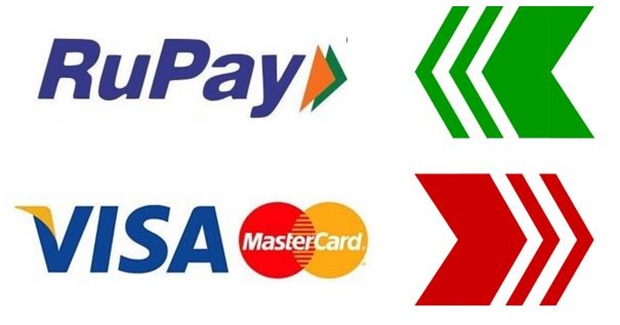 Since the launch of RuPay card by the from the National Payments Corporation of India (NPCI), many people were unsure about the differences between it and the Visa Debit Card, MasterCard etc.
The first major difference is the RuPay is India's own domestic card with its own payment gateway. It is an approved card payment network just like MasterCard and VISA.
It is a domestic product with less transaction costs compared to visa debit card which has processing in foreign countries.
The transactions with RuPay card are much faster in processing as they happen in India. Comparatively visa cards take more time as processing happens at an international level.
RuPay cards are currently accepted only in national level transactions. They cannot be used internationally like visa cards.
In order to join the network, the banks don't need to pay a quarterly fee or entry fee. However with visa cards banks need to do that.
RuPay cards only offer debit card with online transaction. Visa offers both debit and credit cards.
RuPay cards offer safety as the transaction data would be limited to only India. This prevents customer data from going to other countries. Visa cards on the other share customer data through international payment gateway.
Image Credit: Mystic212 / CC BY-SA 4.0
Image Reference: https://commons.wikimedia.org/wiki/File:Rupay-Visa-MasterCardrupay.212.jpg
What's new at WeRIndia.com