Reasons You Must Do An Internship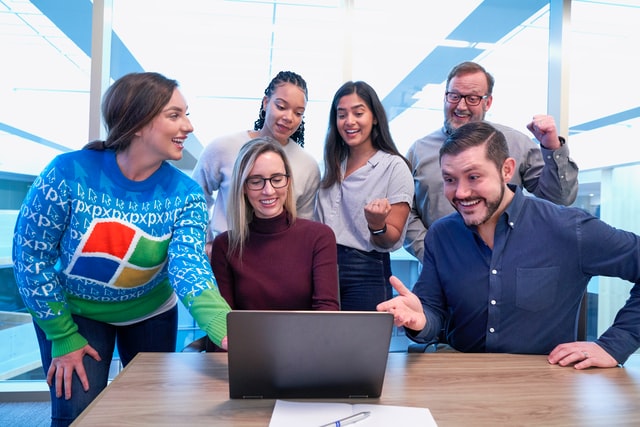 Internship and volunteer experiences make candidates more competitive in the job market.
In addition to gaining exposure and experience in the field, they also provide an opportunity to see if the career field is the right one based on getting personal experience in the field.
No matter what opportunities you engage in, it's important to maintain professionalism and take on the individual responsibility that is required.
It is like a golden chance for students to get the opportunity to work with professionals and increase their skills which will help them to achieve their ideal job or career goal.
 Here the benefits you will get in internship:
Develop Skills
Maybe you already have the great interpersonal skills employers seek. But in an internship, you can't help but sharpen them by interacting with people on a professional level and in a way that you would never got the opportunity to do in the classroom.
The same goes for the teamwork, communication, leadership, and problem-solving skills that employers looking for.
Gain Confidence
If you're afraid of facing the work world when you graduate, an internship will teach you that you can do it.
This confidence shows, especially if you are in the middle of a phone or in-person interview and it will help you to stand on your own feet's.
Experience
Students that have internships acquire more well-rounded experiences and get to see first-hand how companies work.
This provides a valuable understanding of the business and industry in which you want to work in once you graduate. Most companies expect college graduates to have some level of experience, even with entry-level positions.
An internship provides the all-important "experience" all students' need.
Build motivation and work habits
All that freedom you gained when you left home for college may have caused your motivation and work ethic to slip. You might be skipping a few classes, missing assignments, or building a class schedule that doesn't require you to get up early.
There's nothing like an internship — where you can't slack off if you want to succeed — to instill in you the workplace characteristics you'll need after you graduate.
Build Network
Everyone you meet in an internship is a potential contact for your network and someone you can call upon for advice and referrals when you are job-hunting closer to graduation time.
Building your professional network is just as important as building your experience. Internships allow students to connect with professionals that are involved in similar work. It's important to build your professional network.
Build your resume
Any kind of experience on your resume is helpful, but career-relevant internship experience will make a better .
Make sure to find internships that are relevant to your major and add them to your resume.
Increase Chance to Make Money
Not all internships are paid, but those that do pay can yield decent salaries. Also after internship it will increase the chances to get higher salary packages.
An internship is ultimately designed to get the student a job offer. However, before you get an offer, students must go through the process of applying for and working with companies that offer internships.
This can be a multi-year process from the time you enter college all the way through your senior year. This process can and does lead to valuable experience that students want and need.
If you perform well in your internships as a student, the company may end up offering you a full-time job when you graduate.
Photo by Windows on Unsplash (Free for commercial use)
Image Reference: https://unsplash.com/photos/kRWY72TKB0Y
What's new at WeRIndia.com