Woman in wheelchair travels around the world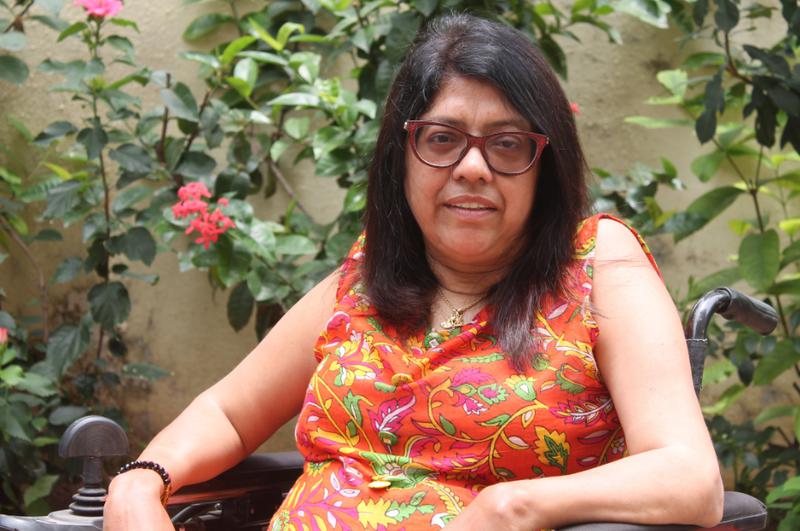 You may have heard of many world travelers, but you probably never heard of someone like her. Parvinder Chawla who hails from Mumbai is an adventure lover of the awesome kind.
She travelled to 23 countries across six continents. She even went on a solo backpacking trip across Europe without an itinerary or any advanced bookings.
If you are wondering what is so great about her, she did all travelling solo on her wheelchair proving that she is an adventurer at heart.
She has done many things that are considered scary in general. One of them include paragliding in Taiwan and another includes zip-lining in Ecuador.
Nothing stopped her daring nature and her love for travelling. She even overcame travelling in China which is a country known to be very wheelchair unfriendly.
Looking at her story can be a jolt of inspiration to anyone. Parvinder or Pammu as she is fondly known as, was born in Ludhiana.
At a young age of 15, Pammu was diagnosed with rheumatoid arthritis.
After that, a homeopath doctor told her that her condition would get worse with time and it can even reach her heart.
None of this of course stopped Pammu from being her cheerful and energetic self.
It was in college that her condition worsened when she couldn't even squat. As a party lover, Pammu had to invite her friends to her place every time and watch from a corner as they danced.
For two years after that, she was bedridden. She couldn't even go to the washroom without help from her mother.
With her sheer will and attitude, she learned to accept her condition. She didn't let herself be stopped because of it.
She worked at a call center, did babysitting, and even ran a catering service.
The first time she travelled to a hill station was when she started her travelling adventure. Even then she hired a local helper to guide her wheelchair to not trouble any of her friends.
Ever since then she started travelling around the world and had many adventures.
Image Reference: Thebetterindia
What's new at WeRIndia.com