Soaring High: Paragliding in Majestic Manali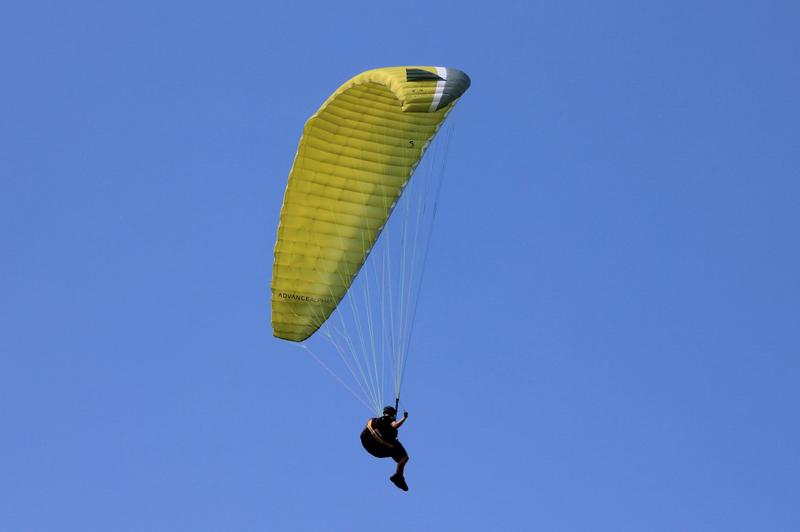 Manali is renowned as an adventure lover's paradise, and paragliding is one of the prime activities in the region.
Experience the thrill of paragliding amidst the breathtaking mountains of Manali, where you can soar through the sky and immerse yourself in the vast blue expanse.
Paragliding in Manali is considered one of the most challenging adventure sports, requiring nerves of steel to take that initial leap.
Note that amateurs, accompanied by experienced pilots, can enjoy a thrilling glide for around 60-90 seconds, while seasoned gliders can extend their flight to an exhilarating 30 minutes. This high-intensity adventure sport is not for the faint-hearted.
The best time to embark on this adventure is from April to December, on clear sunny days that provide optimal flying conditions.
Solang Valley, located just 13 kilometres away from Manali, and Marhi are the recommended locations to indulge in paragliding.
The cost of paragliding in Manali ranges from ₹600 to ₹1800, depending on the package chosen. It is advised to wear comfortable clothes during the activity to enhance your experience.
Paragliding in Manali allows you to witness the majestic mountains and dense forests from a unique perspective.
With attractive paragliding packages available in Kullu-Manali, you can partake in this challenging sport of parachuting and skimming over the hills.
Many travel agents help you have a safe and secure paragliding experience by providing expert instructors and reliable transportation services.
They also offer comfortable cars and experienced drivers to accompany you throughout your trip.
Embrace the opportunity to fly like a bird at an altitude of over 2000 meters above sea level, gliding gracefully over the lush green forests.
Book your trip to Manali with any of the travel agents and choose from their diverse range of packages that suit your preferences.
Witness the captivating beauty of the dense forests from a whole new perspective as you soar through the skies.
The Solang Valley, in particular, offers stunning views of the green valley transforming into a pristine white wonderland during snowfall.
Paragliding in Manali is an adrenaline-pumping adventure that allows you to conquer the skies and witness nature's splendour from a bird's eye view.
Ensure to plan your visit between April and December to make the most of this thrilling experience.
Image from Pxhere (Free for commercial use / CC0 Public Domain)
Image Reference: https://pxhere.com/en/photo/1346607
What's new at WeRIndia.com