Teens feeding the poor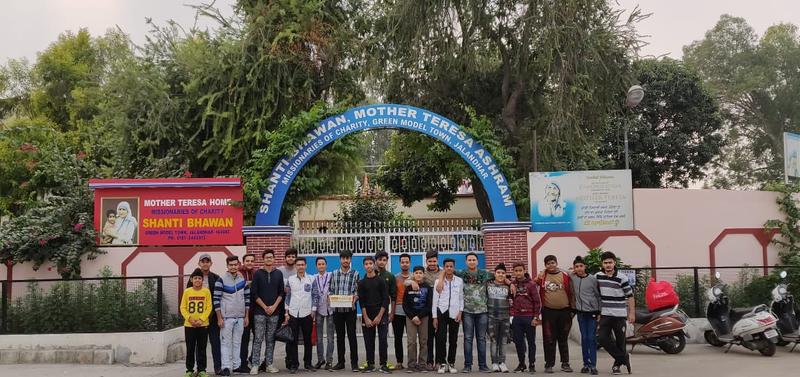 While their counterparts are enjoying with games and TV shows in the weekend, these teens are helping the slum kids and poor.
All these teens are under 18, but they have a great compassion towards the problems of underprivileged.
They founded an NGO named Mini-NGO based in Jalandhar to work for the improvement of the society.
They founded this when they were in class 10. They saw a group of poor people being fed by an organization when they were sitting in a park one evening.
At that time, they discussed doing something for the betterment of the society. They formed a group. Initially few of their friends joined in this group to help the people in need.
But after each good deed they did, the members in the group increased.
For instance, these teens helped Kerala flood victims by contributions. They did not even care whether the amount they were sending was significant or not. But, they wanted to help to the extent of their capability.
It showed great impact on their classmates and several others to come forward with their helping hands.
Interestingly, most of the members of this group of are aged between 12 and 16. Hence, they named their NGO as Mini-NGO.
They did not have registration for their NGO since they are minors.
Now, around 82 members are there in this NGO.
Gaurav Seth, one of the members of the NGO says that the work is being conducted with the contributions of all the members.
Every member contributes ₹50 per month and after the collection of the amount, they decide the project to be undertaken in that month.
So far, they have undertaken various projects including creating awareness on climatic changes with a cycle rally and feeding the poor.
They distributed clothes to the underprivileged as well. They also teach the slum kids.
Anyone can help their NGO by contacting them on +91-9530677035.
Image Reference: Thebetterindia
What's new at WeRIndia.com