Teen girl designs adaptive clothes for differently-abled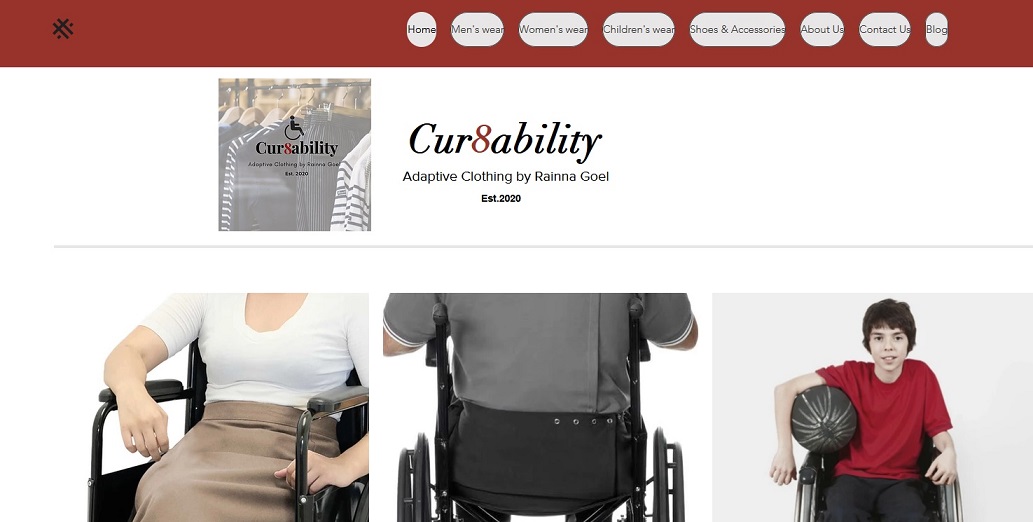 The awareness of providing essential services to differently-abled people in the country is has been growing for the past few years. As a result, various facilities are available to them. Still, there is a gap in the provision of some services. One such service, which is overlooked in the country, is adaptive clothing.
As per statistics, around 2.2% of the population of the country have disabilities. They need many provisions and services.
In this scenario, a 15-year-old girl focussed on the issue. Rainna Goel from Mumbai launched an adaptive clothing platform, Cur8ability, for differently-abled people.
The designs of Cur8ability cater to the needs of people with different disabilities. These clothes are specially designed for them. Hence, they are easy to wear. Besides, they have additional features like magnetic buttons and velcro fittings.
Rainna is studying at Jamnabai Narsee International School, Mumbai. As part of her school project, she was asked to work on anything she had interested in. As she is passionate about fashion and philanthropy, she wanted to integrate both.
She researched on the internet and realized that differently-abled people need special clothes as they cannot move easily and there were very few brands that offer such clothes for them. Besides, most people could not afford them. Hence, she wanted to bridge the gap and launched Cur8ability in 2020.
Before launching her startup, Rainna approached a few NGOs that work with differently-abled people to know the normal requirements of their clothing. In addition to that, she interacted with many doctors to know more about the needs of elderly people and those recovering from injuries.
So far, Rainna has designed eight types of clothes and donated 40 pieces to Thunga Hospital in Mumbai. She also posted her designs on social media.
Her first sale was a Velcro-fit saree by a woman for her maid's elderly mother who could not wear a saree for several years due to her disability. The saree pleased the elderly woman a lot.
Rainna also customizes clothes as per the needs of customers.
Image Credit: Thecur8ables Website Screenshot
Image Reference: https://www.thecur8ables.com/
What's new at WeRIndia.com