Tale of the tallest man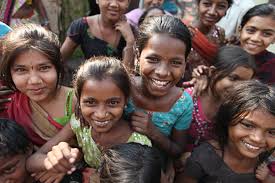 Meet Dharmendra Singh, at the height of 2.4 m (8ft 1 inch), he is the tallest man of India. He is only 11 cm shorter to the world record of (2.51m, 8ft3inch). However his story is one of tragedy.
Even though he has an MA in history, he failed to get a job because of his unusual height. At present, Dharmendra works at a local amusement park in Meerut, Uttar Pradesh as freak show performer.
After working hard here, he earns Rs.10000. He also makes money by charging Rs.10 per picture and earns around Rs.500 to Rs.1000 in a day. However, Dharmendra struggles every day. The 35 year old still speaks of his struggle to get a decent job and a girl for life partner.
He said that he charges Rs.10 for a picture to make a living. Some people pay the money and others tend to run away without paying. He stated that he doesn't get hurt if people don't pay him. He gets ill-treated by many people who call him "giraffe" or "camel".
He states that he has to face a lot of problems in his day to day life because of his height. He needs a helper to help with smaller things. He even has trouble walking.
Image Reference: Oneindia
What's new at WeRIndia.com