Student finds a way to save car crash victims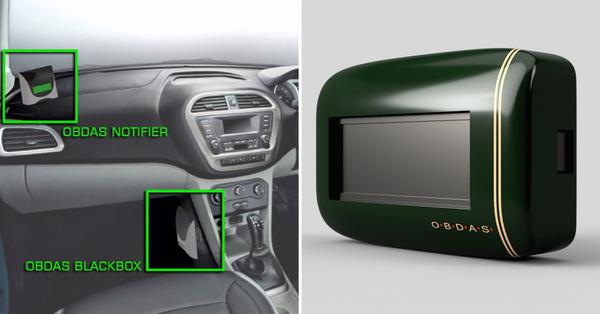 India is known for its high number of vehicle-related deaths.
In recent times, many people have been coming up with innovations that can help solve this problem.
Archit Agarwal, an engineering student from the University of Petroleum and Energy Studies (UPES), has just developed a data analysis system that can save thousands of lives from car crashes.
His system, called the On-Board Diagnostic Data Analysis System (OBDAS), can allow automobile companies and auto insurance companies to see and analyze the real-time data of a car.
OBDAS is a plug-in technology that collects diagnostics and data interpretation from a car.
This real-time data can be sent to automobile companies and auto insurance companies.
They can keep track of this data and use it for performance evaluations and system diagnostics of the car.
The real-time data can be communicated to various reliable sources.
They can provide many forms of aid, from tracking a car's performance to giving on-time car maintenance.
OBDAS also has many other features that can be helpful for car safety.
It has built-in surveillance functionality and anti-theft functionality.
If an accident happens, OBDAS can also send the current location of the car to emergency services. Archit shared his new invention at the Festival of Innovations (FOIN) in New Delhi.
For good reason, OBDAS was the standout invention, and Archit won the 2018 Gandian Young Technological Innovation Award.
Thanks to OBDAS, it will be much easier for people to track the performance of their car, and easier for others to save their lives if an accident happens.
Image Reference: Thebetterindia, Indiatimes
What's new at WeRIndia.com