Shashank Chourey – A Hacker, College Dropout Turned Entrepreneur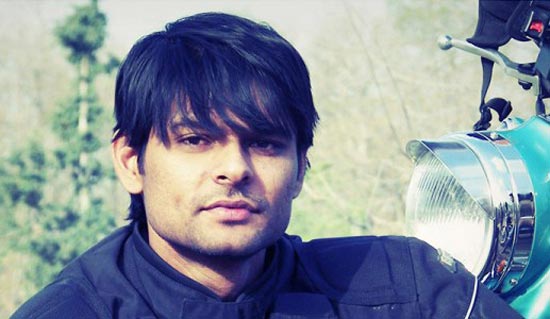 Shashank Chourey hails from a middle class family in Indore. His passion towards computers at the age of 13 years made him skip his studies. He spent all his life with computers, playing games while missing exams. He dropped out of his engineering degree in his second year as he found it boring. After this, he became proficient with coding, which fetched him $50 to hack an email account that remained his primary source of income.
Using his knowledge, he hacked into more than 40 Indian government websites and more than 100 big corporate websites in less than 18 minutes, and reported them how their security was poor. NTPC tenders and the Delhi Government official site were also in the list of websites that were hacked by him. He asked them to give him a chance to strengthen their security, but nobody was interested.
But he did not despair. With his continuous efforts, one of the biggest companies in Indore gave him an opportunity to work for them after he revealed their vulnerabilities to security threats and offered the best possible solution and required resources for their website. He worked there for one and a half year. He also worked for the Indore Police as their official cyber security consultant where he tracked viruses and wrote several algorithms to strengthen their security.
After getting three promotions and working for one and half a year with the first company, he quit the job and joined in another company which offered a big salary. But, even after working for 45 days with the second company he did not receive his salary. Hence, he left the job in 2009 February with Rs. 5,000 in his pocket. He has neither a college degree nor a job. He searched for online gigs and did as many works as he can. Often he worked for as low as $18 for the whole project.
Many of his friends left him in search of rewarding jobs. But, Shashank obtained the skills in SEO and started a company with a small team called India Infotech in 2009 October. Due to the limited amount of money, the company decided to "sell product as a service". Within 5 years, by February 2014, the company is making more than Rs. 5 crore a year. Now his team consists of more than 60 professionals. Shashank worked 18 hours a day. He also improved his skills for rendering services efficiently.
Recent Posts

Shubham Saini runs a tea stall named Frustrated

Airtel and Jio already said that 5G services

Buns & Deluchas is a Mumbai startup that
What's new at WeRIndia.com