Sam Manekshaw – India's greatest general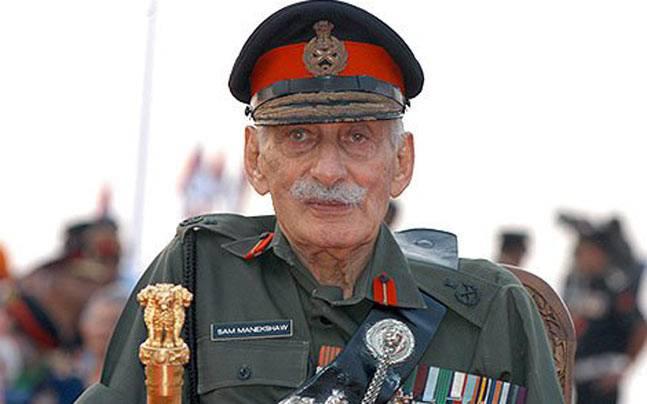 104 years ago, Sam Manekshaw was born, who grew up to be, debatably, the greatest general in India. At first, he was simply a soldier in the Indian army.
Later on, he went on to serve as the Chief of the Army Staff. He was the first Indian army officer to be promoted to Field Marshal, the highest military rank.
Manekshaw is best known as the one who masterminded the Indian victory in the Indo-Pakistan war of 1971.
This victory led to the liberation of Bangladesh. At the end of his life, he settled in the town of Coonoor in the Nilgiri mountains with his wife, Siloo Manekshaw.
He spent the last three decades of his life in Coonoor, before he died in 2008.
On this day, which would have been Manekshaw's 104th birthday, people honor his deeds in the Indian army.
These are some interesting facts about Sam Manekshaw that people tend to know little about.
Sam Manekshaw grew up in Punjab. He was a good student, completing his education and graduating for Nainital's Sherwood College.
He wanted to go to London to study medicine, but his father, Hormusji Manekshaw, refused to let him go.
Rebelliously, Sam applied for the Indian Military Academy (IMA) entrance examination.
He got through the exam, becoming one of the people in the first batch of 40 cadets to be selected for the IMA.
Manekshaw was a great admirer of the Gorkhas, even though he never commanded a Gorkha regiment.
He was so impressed by their fighting skills and bravery that he famously said that when a soldier claims to not be afraid of death, either he is lying, or he is a Gorkha.
One of the more well-known stories about Manekshaw is how he was shot nine times in Burma, but he miraculously survived.
Manekshaw's injuries were so serious that his surgeon was about to give up on him, until he asked him what happened.
Manekshaw replied that nothing had happened, just that he was kicked by a donkey.
The surgeon attested that someone who could joke at a time like this had a chance of surviving.
He did end up living through the ordeal, and he went on to become the Indian Army's 8th Chief of Staff.
Image Reference: Indiatoday, Thebetterindia
What's new at WeRIndia.com