US slams Pakistan for its proxy war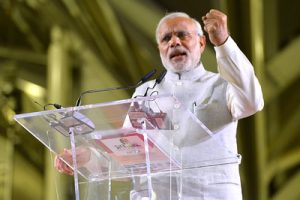 The US is openly slamming Pakistan for using militant groups as proxies in its war against the "superior" Indian army. Many view it as an important step to develop strategic closeness between Washington and New Delhi.
The ironic point in this issue is the fact that Pakistan has always exhibited overt as well as 'proxy war' techniques to batter India, but has always got the support of the US in its war. The US has funded Pakistan's madrasas, which many people charge of being terrorist enclaves.
Noam Chomsky, in a recent op-ed says that the US is "the greatest terrorist state," which has always birthed and grown the terrorist states of the world, including the recent, horrifying Islamic State. Still, the advance towards an India-centric report looks encouraging.
In a report on "Progress Towards Security and Stability in Afghanistan," tabled in the U.S. Congress, the Pentagon said that "Afghan – and India-focused militants are continuing to operate from Pakistan territory to the detriment of Afghan and regional stability. Pakistan uses these proxy forces to hedge against the loss of influence in Afghanistan and to counter India's superior military."
The report also strongly hints that the terrorist attack on the Indian consulate in Herat, Afghanistan, in May, was timed in order to be in sync with the swearing-in of Narendra Modi, who they view as close to Hindu nationalist groups. Within a month, the U.S. State Department announced that the terrorist outfit Lashkar-e-Taiba, a group behind the 2008 Mumbai terror attacks, had caused the violence.
The report heaped praise on India for its support towards a stable and secure Afghanistan. Pentagon said that India and Afghanistan signed a strategic partnership in 2011 in order to advance "cooperation on governance, economics, commerce, education, public administration, and security and law enforcement."
U.S. and India have agreed to work together to counter terrorist groups here, while Washington considered LeT as an international threat, not "just through an Indo-Pakistani prism." However, the U.S. continues to seek a constructive relationship with Pakistan that advances both U.S. and Pakistani interests.
Syed Akbaruddin, the Official Spokesperson of Ministry of External Affairs, said that if the international community is acknowledging the fact that terrorism derives support from Pakistan, then we welcome the move.
Image Credit:- Narendra Modi (CC BY-SA 2.0)
Image Reference: https://www.flickr.com/photos/narendramodiofficial/23795890516
Recent Posts

Pushpa Bhatt recently participated in the Ladakh ultramarathon,

SANECO is a unique waste management system. 

TummyFriendly Foods offers healthy and nutritious baby food.
What's new at WeRIndia.com