Rashmi – A Cosmetic Engineer that Succeeded from Failures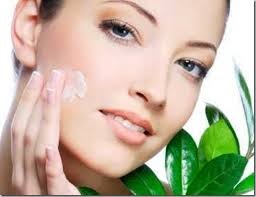 Rashmi dreamt of becoming a doctor since her childhood. But her ambition changed when her friends started talking cosmetic engineering course which is available only at Nagpur University and is difficult to get an admission due to limited seats. She is a topper in her studies. Furthermore, she worked had to get admission in that course and succeeded.
During her engineering, as part of her project she had to work for Dabur. In this project, she made hair oils and exported them to other countries which had good sales. Motivated by this, she made sesame seed oil for Yardley to sell in Saudi Arabia to stop hair fall which occurs due to high salinity in water. This oil also was a hit in the market. She got jobs as soon as she finished her engineering. But she did not join in the jobs as she wanted to achieve something new in this cosmetics field. She chose wellness cosmetics which includes hair oils, fairness creams, weight reduction gels, facial creams etc. She established a laboratory and made different cosmetics to treat skin and hair problems by researching and adding herbs to them.
After her marriage, she had to reside in Hyderabad and started a spa here. In this spa, she has to use various products. For this she established a company 'Clients' to manufacture wellness cosmetic products. She had to bear a loss of Rs. 8 lakhs in the initial months and closed the firm. She analyzed the reasons for the losses and recognized that she lacked skills in marketing. Later, she became a manufacturer for the products of other companies who asked her to do so. Now, many popular companies are using her services and are selling her wellness cosmetics on their name. She established Evergold and sells her products in association with the companies. Apollo pharmacy is one of the main seller of her products. Now, 25 employees are working in this firm who make Rs. 90 lakh worth of products including creams, shampoos etc.
What's new at WeRIndia.com