Odisha Food ATM gives free vegetables and fruits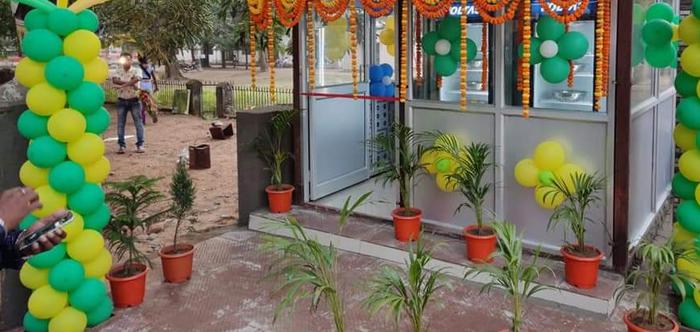 You might have heard about food ATMs that offer free food to underprivileged people.
Here is a food ATM that provides free vegetables and fruits to people in need.
The food ATM Trupti has been set up in Sambalpur district in Odisha by Swaichha.
The ATM has a capacity of 700 litres. Swaichha is a group of people who reside in Sambalpur area and carry out charitable works.
The group donated the ATM. Swaichha and the Municipal Corporation jointly maintain the ATM.
The main idea behind setting up this ATM is to prevent food wastage. Dilip Kumar Panda, the founder of Swaichha says that people can donate extra fruits and vegetable grown in their garden to the ATM.
Dilip's father who was an orphan inspired his heirs by fighting against all odds and getting a good job. His heirs are carrying on the legacy and they want to do many things for the society.
The ATM is like a refrigerator with an enclosure made with pre-fabricated aluminium sheets.
Those who want the food can collect it from the ATM between 7:00 a.m. and 10:00 p.m. every day. They stand in queues and collect whatever food they want to consume from the ATM. College students who are volunteering with Swaichha supervise the daily operations of the ATM.
Swaiccha also plans to install CCTV cameras and employ a security guard to supervise the operations.
Fruits, vegetables and snacks like biscuits are being kept in the ATM. Both Swaichha and the municipal corporation are contributing to the food regularly while other people donate food on special days like birthdays.
This is not the first initiative of Swaichha to work for poor people. The group meets each Sunday and cook meals to be served to people in need. They serve around 2,000 people in many public places including railway stations, markets, temples and bus stops.
Image Reference: Thebetterindia
What's new at WeRIndia.com