Odisha doctor opens One Rupee Clinic for poor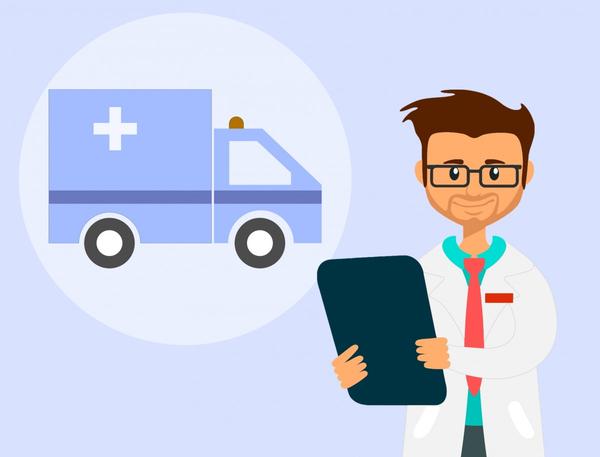 Healthcare, especially, private and corporate healthcare is an expensive thing. That's why many poor and underprivileged people go to the government hospital for their healthcare needs.
Considering the need for providing healthcare services to the poor, a doctor in Sambalpur, Odisha opened a One Rupee Clinic.
Shankar Ramchandani, an Odisha doctor, initiated this service in Burla town. He opened his One Rupee clinic last Friday and 33 patients availed of his services on the first day.
Ramchandani's wife Sikha Ramchandani is also helping him. She is a dental surgeon.
Sambalpur does not have proper medical facilities and infrastructure.
Dr Ramchandani wants to provide free treatment to the poor. However, he could not do so because he was a senior resident at Veer Surendra Sai Institute of Medical Sciences and Research (VIMSAR). Hence he was not allowed to do private practice.
But recently, he was promoted to an assistant professor. Now, he can do private practice after his duty hours.
So he opened this One Rupee clinic to fulfil his long-lasting wish of providing free service to the poor.
He just collects ₹1 from a patient as a token amount. This is because he does not want the poor to feel that they are getting treatment for free.
The clinic was set up at Kachha Market in Burla town. It opens two hours daily, one hour in the morning from 7:00 a.m. to 8:00 a.m. and one hour in the evening from 6:00 p.m. to 7:00 p.m.
Dr Ramchandani hopes his clinic will help poor, elderly, and physically challenged people getting proper healthcare.
He said that people need not wait for hours to get healthcare at his clinic. Though his deceased father suggested him to establish a nursing home, he decided to open a clinic to serve the poor and underprivileged. He said that providing services at ₹1 is not possible at the nursing home as it needs huge investment. That's why he opened One Rupee clinic. He wants to be a doctor of the masses but not classes.
Image by mohamed hassan from Pxhere (Free for commercial use / CC0 Public Domain)
Image Reference: https://pxhere.com/en/photo/1574397
What's new at WeRIndia.com