Meet the female goldsmith in Tamil Nadu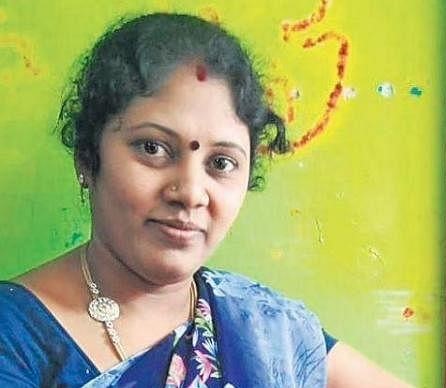 Nowadays, many women are choosing different professions and creating their mark in the field. This Tamil Nadu is one that chose a different path.
40-year-old S Sankari from Villupuram, Tamil Nadu, makes gold jewellery. Thus, she remains unique in the male-dominated profession of gold jewellery making.
Recently she made around 1,000 gold rings overnight, which astonished several people.
When you choose a different path from others, you have to face the criticism of others. Sankari also struggled a lot and faced criticism from her relatives and acquaintances. They asked her not to choose that profession. Some said that it was foolish to choose a male-dominated profession, and she could not succeed. But, with her success, Sankari surprised all of them. Some of them are jealous of her success.
Sankari's parents got her married after she completed Class 10. Hence, she could not continue her studies. Her husband is a goldsmith who encouraged her to learn jewellery making when she expressed her interest in it.
Sankari wanted to become a district collector in her childhood. She could not achieve it due to circumstances. However, she felt proud of herself for beating the odds. She is the only woman in Villupuram who does this work. It is not an ordinary thing.
She earns around ₹25,000 per month. Her income even doubles during festivals.
She is an expert in hand-cut designs. She perfectly designs gold jewellery and polishes ornaments to add a glittering effect.
Hand-cutting requires great attention and utmost care. It is a minute job and strains eyes, neck, and shoulders. The machine used for hand-cutting vibrates severely, and holding it for hours together could weaken shoulder bones. But, Sankari does not care and continues her work with great dedication. She says that challenges are everywhere in the world, so she wants to face them.
Image Credit: Naveenbharat
Image Reference: https://www.naveenbharat.in/in-a-male-dominated-goldsmith-this-tamil-nadu-woman-makes-her-mark/
What's new at WeRIndia.com