The man behind the Thread Garden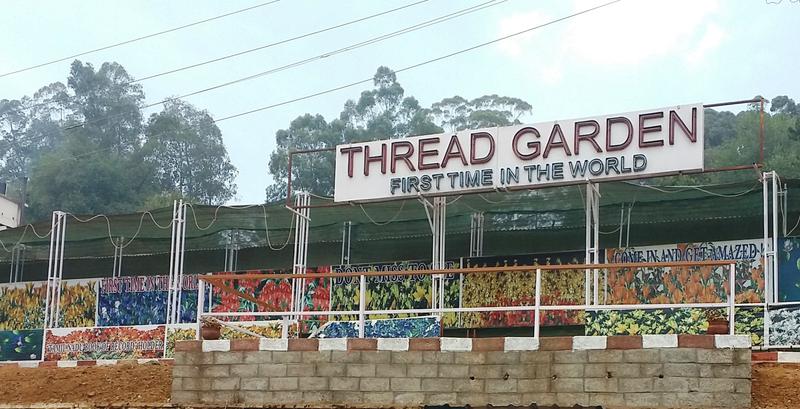 Thread garden is a first-of-its-kind garden in the world. Here the flowers will not wilt and leaves will not dry up.
The beautiful and fascinating garden can be seen in Ooty, one of the popular tourist destinations in India. The man behind the thread garden is Anthony Joseph who created all the plants with threads. And they look so natural that everyone that sees them will be amazed.
Initially, the Thread Garden was established in Mallampuzha, Kerala. But due to floods, Anothny changed the location to Ooty in 2002. Thread Garden is situated exactly to the opposite of the Ooty Boat House. The plants, flowers and lawns everything here is fabricated here using wire, canvas and glue. Anthony Joseph, the man behind the spectacular garden used a unique technique for creating the thread garden. The technique is four dimension hand wound embroidery.
Anthony who used to work as a lecturer in a private college quit his job after the demise of his father to look after the family business. His family was engaged in the business of textile brushes and wooden accessories. As his production was for Coats Vivella Group Companies, his relation with Coats India developed eventually.
Due to his interest in handicrafts, Anthony developed several items including caps, wigs and brushes using Coats threads. Coats Vivella India Ltd. conducted an exhibition with these items to promote their products which correspondingly increased the reputation of Anthony and encouraged him to create more such items by researching. In this course of time, he invented an innovative technique that is hand wound embroidery. The Company supplied Anthony the main raw material: the embroidery threads. With the support of the Company, Anthony researched continuously to design several hand wound embroidery crafts.
Later in 1988, he started a research and work centre where he used to make plants and flowers using this innovative technique. Under this, the leaf or the petal is designed with the canvas that is cut in the shape. Then glue is applied and the thread is wound onto the piece of the canvas. He received appreciation from all around the country for his designs.
Image Reference: TheBetterIndia
Recent Posts

Massage vitamin E oil around your lips for

Primary cardholders can track transactions of all add-on

Recently, fraudsters are sending fake emails and messages
What's new at WeRIndia.com