Haryana couple makes crores with handmade kids' apparel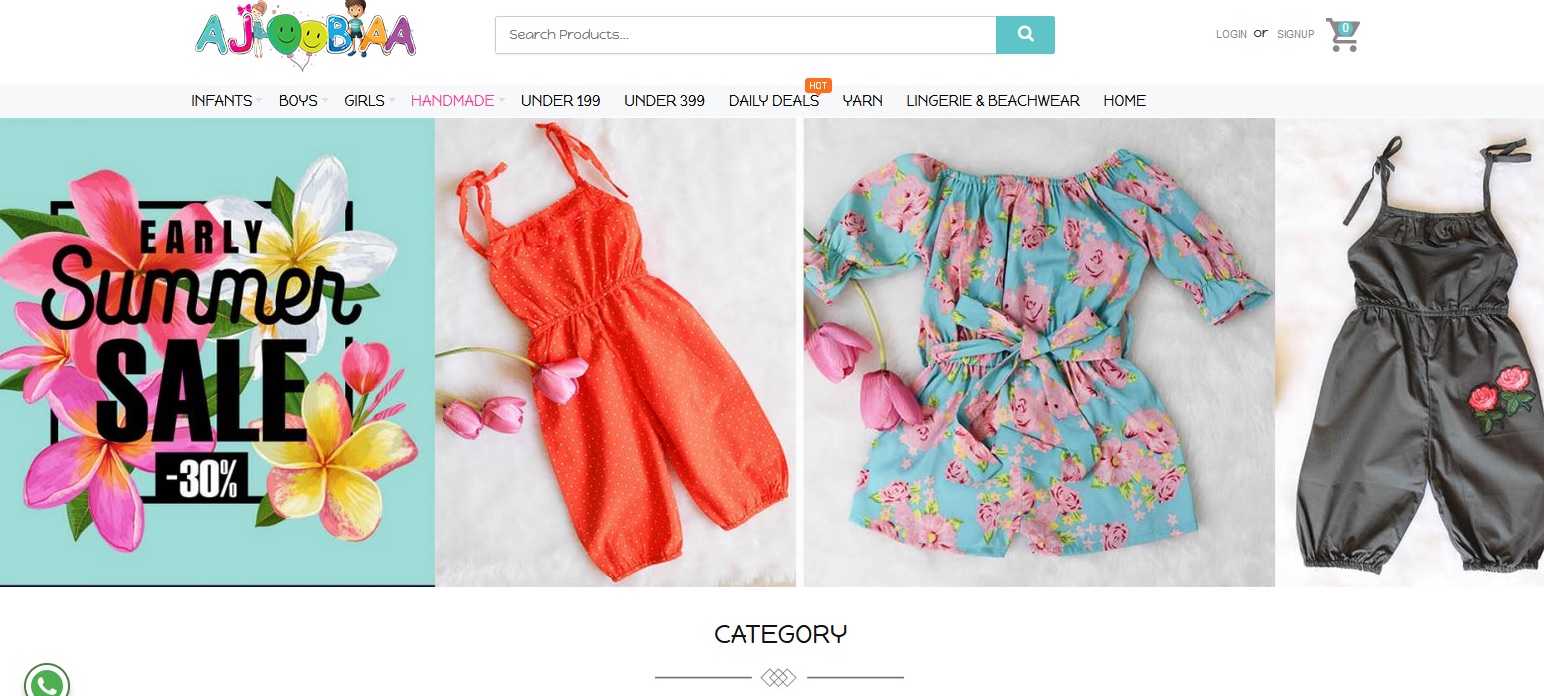 Though several people have dreams of becoming entrepreneurs, only a few people can turn them true. This couple falls in that category.
Tarishi Jain and Nivesh Arora from Haryana began their entrepreneurial journey four years ago. They launched a startup, Ajoobaa.
Like all mothers, Tarishi also wanted to buy a beautiful and unique dress for her baby daughter. But she did not find such a dress in the market. So, she made a crochet dress for her daughter and posted it on social media. To her surprise, many of her friends requested a similar dress for their children.
Tarishi is an architect. Making crochet articles is her hobby. The overwhelming response to the dress made for her daughter surprised her. She then wanted to turn her hobby into a business. Thus, Tarishi became an entrepreneur.
However, before launching their startup, Tarishi studied the market and found a few gaps in handmade clothing for children. Despite paying a premium price for the products, they were not easily available. At the same time, customers had to compromise on the quality. On top of that, most of the designs available in the market were outdated.
Tarishi wanted to address these gaps. Later her husband, Nivesh Arora, also joined her. He is a former Amazon employee. The couple started their business venture, Ajoobaa, to sell handmade crochet dresses and knitted children's wear.
The couple associated with many women artisans from Haryana, Uttar Pradesh, Punjab, Tamil Nadu etc., to make products for their startup.
Currently, the startup has 20 master artisans who work with Tarishi. Besides, over 1,000 helper artisans also work with Ajoobaa under the direction of these head artisans.
Ajoobaa's turnover crossed ₹1 crore in the first year and ₹2.5 crore in the second year. It clocked a revenue of ₹3.3 crores in the last financial year. Thus, this couple makes money in crores of rupees while empowering many rural women.
Image Credit: Ajoobaa Website Screenshot
Image Reference: https://www.ajoobaa.in/
What's new at WeRIndia.com