Hard work is the secret of this 103-year-old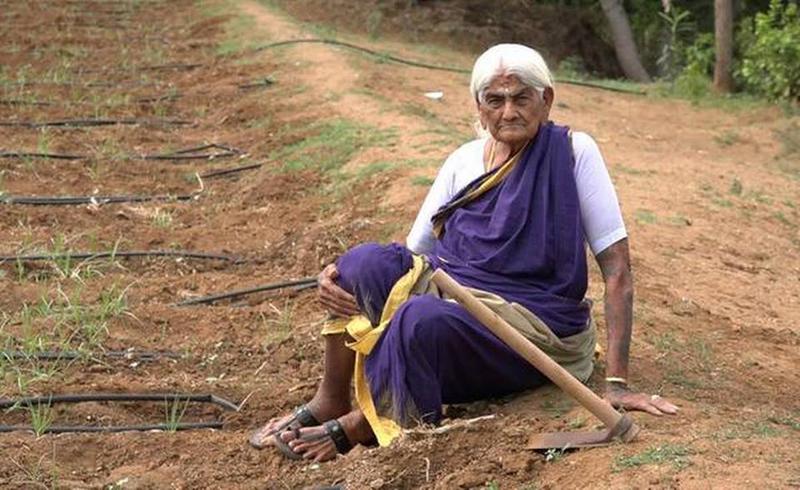 It is a universal truth that people get older as their age increase. As you get older, health problems attack you; as a result, you will become weak and are not able to do any work. This worsens your physical as well as mental status.
But, this may not be true in case of some people.
Here is an example of a 103-year-old lady who still works without anybody's help.
Papammal of Thekkampatti near Mettupalayam in Coimbatore is still able to do farming and looks after her provision store.
Papammal was born in 1914 in Devalapuram village.
She lost her parents at an early age. Her paternal grandmother brought her up along with her two sisters.
She inherited a provision store in Thekkampatti after the demise of her grandmother. Furthermore, she started an eatery.
She generates good earnings from her businesses and hence she bought almost 10 acres of land in the village.
She brought up the children of her sisters as she does not have children.
Out of 10 acres, she gifted 7.5 acres to her sisters' daughters. And in the remaining land, she is cultivating pulses, millets and vegetables.
She also working in her provision store and eatery.
What more? She has been playing an active role in politics since her early age.
She was elected as a counselor of the Thekkampatti Panchayat in the year 1959.
She was an avid fan of DMK President M. Karunanidhi and she was a member of that party as well.
She says that hard work is the secret of her longevity. She has no mental tensions as she is satisfied with what she has.
Her nature is to be straight forward. This also helps her to live happily.
She likes biryani and mutton soup.
She enjoys mutton soup twice a week and biryani served on a banana leaf.
Image Reference: Thehindu
What's new at WeRIndia.com