The Foodie who has no stomach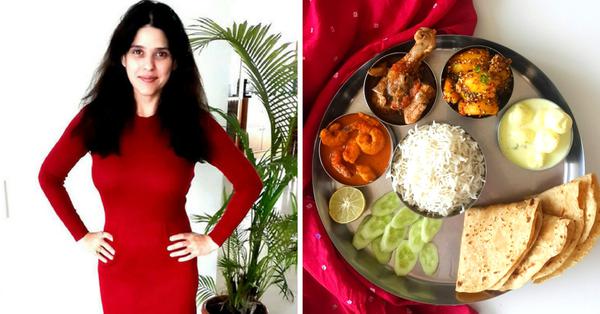 Food accounts are wildly popular on social media, which are accounts that consist of posts of beautifully-arranged or scrumptiously-cooked recipes that can make anyone hungry.
On Instagram, one of the largest Indian food accounts, The Gutless Foodie, is owned by Natasha Diddee, a forty-year-old chef who surprisingly does not have a stomach. Called a "foodgrammer", Natasha has managed to gain a follower base of over 46,000 people, despite her lack of one of the fundamental parts of her digestive system.
Her rare health condition has not deterred her from her passion for cooking, and she continues to make a wide variety of tantalizing and delicious dishes.
Natasha had always been passionate about food from a young age. However, since she was also passionate about theater, her mother especially encouraged her to take up a job in the culinary field, since acting was not considered a good profession at the time.
She first joined Mumbai's Institute of Hotel Management, and she also joined a cooking course at the chef school of the Sophia Polytechnic. After her training, she worked in the kitchens of hotels, restaurants, and organizations all around Mumbai.
These chaotic work hours and the erratic eating habits that came with them took a massive toll on her body's health.
Five years ago, Natasha found out that the constant pain in her stomach was actually caused by perforated ulcers in her stomach. A laparoscopy revealed that there was a tumor growing in her stomach as well.
The condition became life-threatening, so Natasha's entire stomach had to be removed with a very intricate eight-hour-long surgery.
Natasha's life was forever changed, and she now must eat a special diet of eight to ten miniature meals each day, along with getting monthly shots of Vitamin B, which is ordinarily produced in the stomach.
However, Natasha has not stopped cooking, and she has become one of the most popular "foodgrammers" in India.
Her passion and determination can inspire anyone to never give up, no matter what happens, and to always keep doing what one loves to do.
Image Reference: TheBetterIndia
What's new at WeRIndia.com