Delhi's first all women SWAT team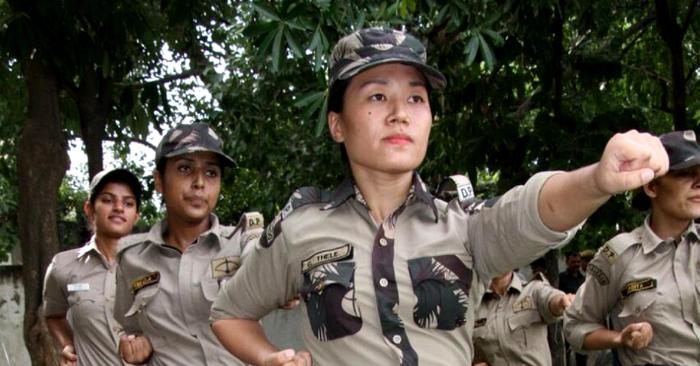 The national capital's police force is proud to announce that they will be the first police force in the country to have an all-female SWAT (Special Weapons and Tactics) team.
Rajnath Singh, the Minister of Home Affairs, will officially induct the unit on August 17th.
The all-female SWAT team is the brainchild of the Delhi Police Commissioner, Amulya Patnaik.
The team is comprised of 36 women from Northeast India. 13 of the women are from Assam, 5 of them are from Arunachal Pradesh, another 5 are from Sikkim, 5 more are from Manipur, 4 are from Meghalaya, 2 are from Nagaland, 1 is from Tripura and 1 is from Mizoram.
All of these women will be prepared to combat any situation that poses a threat to the national capital's security.
Specialists from India and abroad trained the 36 women. They gave the team rigorous training for 15 months.
Patnaik said how these women are very well-equipped to handle hostage crises and terror strikes in urban areas.
The trainers at the Police Training College in Jharoda Kalan rated the new SWAT team's members better than their male counterparts.
Not only are the SWAT team women equipped to handle urban situations, but they have also trained to handle jungle operations.
The women's expertise includes ambush and counter-ambush, unarmed combat, vehicle interventions, building interventions, and VVIP security.
They were also trained to have basic knowledge of explosives and IEDs (Improved Explosive Devices).
The women in the SWAT team were trained to use weaponry such as Glock-21 pistols and MP5 submachine guns.
One of their most crucial skills is the ability to act in emergency situations. They can wake straight up from a deep sleep and be ready for action in a minute.
The new all-female SWAT team will be stationed at several strategic locations in Central and South Delhi. They will also be stationed around the India Gate and Red Fort.
Image Reference: Thebetterindia
What's new at WeRIndia.com