Cleaning up the city one street at a time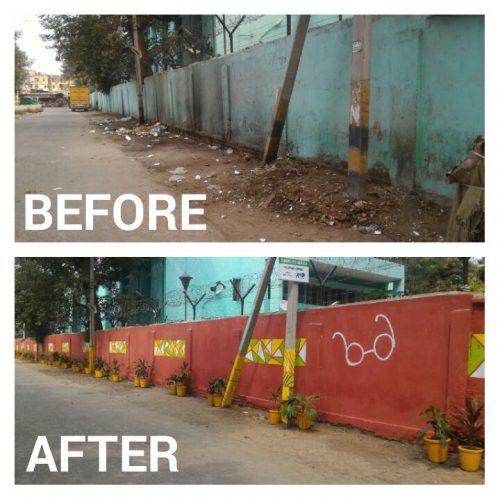 Since 2014, Swati Bhalla and Manish Khurana have been on a mission to clean up Delhi and NCR. They founded the group We Mean To Clean, and have conducted over thirty cleanliness drives in the area, transforming the places completely. With dedicated volunteers joining them to clean up neglected places on their own, We Mean To Clean has been continuing excellent work.
The team begins by identifying parts of the city that have been neglected, affected by defecation, urination, and the like. They then link to city authorities and ward counselors and then get collaboration for their project.
Usually taking about four to five hours a day, the team then eagerly begins transforming areas through art paintings.
Khurana says that citizens ought to have responsibility for their cities as much as the government. If we are responsible for the mess in our homes, he says, we are responsible for the mess in our streets.
That mindset sets the team on all its projects from Tilak Nagar to Janakpuri. They also reach out to local volunteers around the area to enlist them to help with these projects, which gives them a sense of ownership of the area and responsibility for their home's new cleanliness, as well as ensuring that this cleanliness stays.
The team's work has become popular enough to garner approaches from people to help clean their areas, or word sent to them through their website.
Their plan is growing, to help influence the behavior of the masses to take responsibility for their area themselves, not relying on either the government or them.
People need to start taking action, says Bhalla, and it doesn't have to be much; just gather some friends and begin by cleaning the trash around the place.
Rather than complaining about the lack of change, one must get out there and make change for the better oneself.
Image Reference: TheBetterIndia
What's new at WeRIndia.com