Chennai fast food stall serves food for ₹5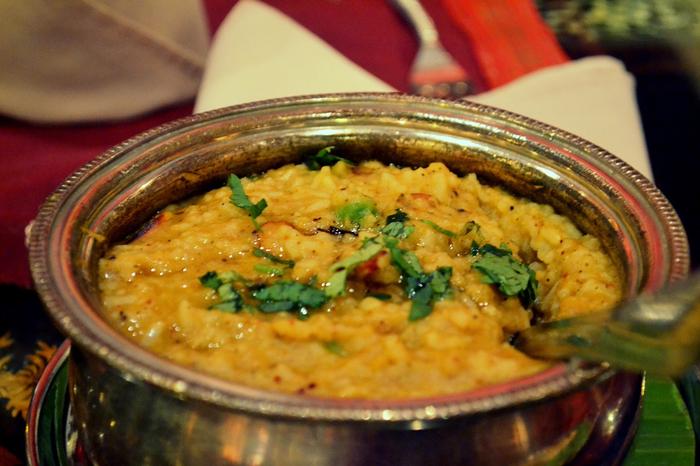 Can you imagine getting food for five rupees these days? But this Chennai fast food stall serves food for ₹5.
63-year-old M Ganesan runs a tea stall and fast food stall near CP Ramaswamy Road. His tea stall, Laksmi Tea Stall, is well-known for quality food at affordable prices.
Ganesan started his tea stall in 1996. Inspired by an old man who served food at an affordable price, he started this stall.
His food stall serves different varieties of rice items like lemon rice, curd rice, sambar rice, tomato rice, and tamarind rice. They are available in packets, so anyone can get a parcel or take it away.
Ganesan has been serving the food for ₹5 for over 25 years. His main intention is to serve food to all poor people at reasonable prices. That's why the price of the food has not increased even though the prices of ingredients have risen.
He says he has slightly reduced the quantity but did not compromise on the quality. That's why many people visit this fast food stall every day.
The food packets are ready by noon daily. Customers reach the tea stall by that time to get delicious and quality food for just ₹5.
Earlier, the food stall served the food on plates to the customers. But, due to that, customers were overcrowded there.
To avoid overcrowding, Ganesan thought to serve them in packets. So, now the food is packed. Customers can get their food parcels without waiting at the stall for much time.
It eases the process of getting food since many people, like daily labourers, lorry drivers etc., gather there to get food from the tea stall.
They can take away their parcels by paying money. Hence, customers need not wait in long-standing queues.
The food stall is famous among many people. Customers say that the food is tasty. Besides, it is available at a cheaper price. Hence, they are happy. At the same time, Ganesan is also happy about serving food to people in need.
Photo by gopiharan (pixabay.com) on Needpix (Free for commercial use / CC0 Public Domain)
Image Reference: https://www.needpix.com/photo/339824/
What's new at WeRIndia.com