Charity hospital that offers services for ₹1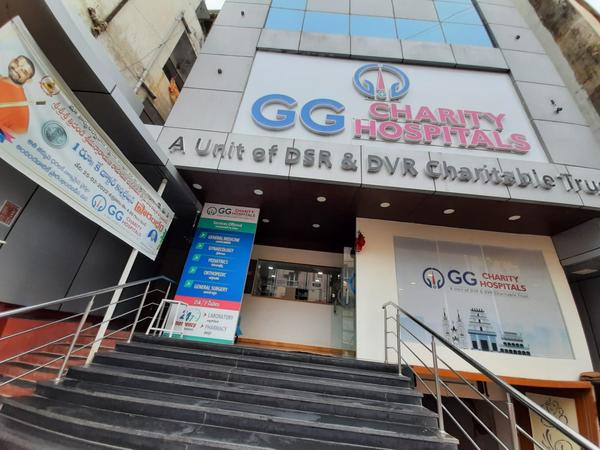 Healthcare services are becoming expensive. Many poor and underprivileged people are not able to afford them.
To help these people get quality healthcare services, this charity hospital offers medicare for just ₹1.
GG hospital or Gangaiaha Gari hospital is located in Ramnagar, Hyderabad. The hospital started its services in the last week of February.
Dara Gangadhar Gupta, the chairman of the hospital, says that the hospital was established to help poor people get affordable healthcare services. General, pediatric, gynaecology, and orthopaedic services are available at present.
Besides, physiotherapy is also available here.  There is a diagnostic centre and pharmacy counter. The hospital claims that diagnostic services are offered at a 40 per cent lower price than the market. Medicines are priced at a 20 per cent lower price so that many people can afford them.
Daily around 100 patients are using the services of the hospital. They need to pay just ₹1 for the consultations of physicians. Diagnostic services and medicines are charged separately.
The hospital building is extended to three floors with beautiful rooms. It is equipped with all the necessary equipment. It has an operation theatre aiming to start surgery services soon.
In addition to that, the hospital offers free food to patients, attendants and others. There is a canteen to serve food to people in need. However, you need to pay ₹2,000 for this.
Anyone who pays ₹2,000 can get a full body checkup for a single time. The hospital offers 59 diagnostic tests for them.
Anyone who pays ₹2,000 can get a full body checkup at any one time in a year. The hospital offers 59 diagnostic tests for them.
Besides, they can celebrate their special days like birthdays and wedding anniversaries at the conference hall in the hospital and serve free food to the people in need.
You can even feed the underprivileged people in memory of your beloved deceased ones.
There is a Hundi to deposit an amount of your choice. The amount is used for the maintenance of the hospital. Gupta says that he aims to help more underprivileged people.
Image Credit: Author
What's new at WeRIndia.com