9 month pregnant woman sets record by running 5 km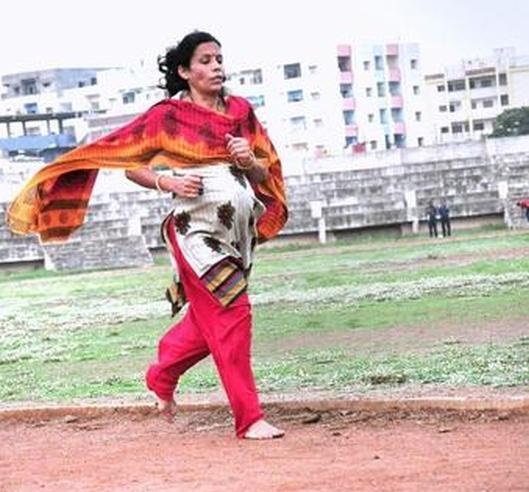 A 42 year old woman, Kamarapu Laxmi has set a new record by running a distance of 5 kilometers to enter the record books at Ambedkar Stadium on Sunday. What is so special about this you ask? The woman is 9 month pregnant and set this record. She received a certificate from the editor of Telangana book of records after finishing the task.
It could be surprising to know that she ran a distance of 5 km for her first delivery also. She had a safe and normal delivery too. The reason why she ran 5 km for second delivery and entered the record books is to gain attention for the cause of girl child protection and to extend her solidarity with the Mission Kakatiya Programme of the State Government.
She performed this amazing feat of running 5 km in just 30 minutes and 20 seconds and was met with a huge applause and crowd gathering. She carried the slogan of "peth mein ladki ko bachao – gaon mein taalab ko bachao" (save child in mother's womb and the irrigation tank in village).
Safety was also considered as she performed this feat. There were two gynaecologists present along with district sports development officer and other dignitaries of the town during the feat. The organizers also kept an ambulance and para-medical staff ready in case of any problems.
Image Reference: Thehindu
What's new at WeRIndia.com