80 'police dost' in Delhi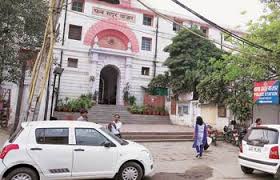 About 80 civilian volunteers are monitoring and maintaining law and order in Delhi's busy Sadar Bazar.  Called the 'police dost', the voluntary group will oversee the market of crackers and cosmetic objects in the shopping area. The "police dost" will also act as force multipliers, role-playing the eyes and ears of the cops to see that there is fool-proof security.
The cops have asked all the shop owners to send volunteers to their shops and help them to manage the traffic, oversee car parking, keep the orderliness and watch out for suspicious activity. They are expected to wear uniforms to ensure that they are spotted easily.
With 80 'police dost' in Sadar Bazar, helping 100 police personnel, the security, accessibility and balance of the situation seems to be struggling too . The aim of the police is to see that the people undergo a convenient experience here, according to the Deputy Commissioner of Police (North), Madhur Verma, said.
After all, it's not just from Delhi, but people also from neighbouring states who visit the market, with 10 permanent and 70 temporary wholesale cracker shops. As the area is seething with explosives worth crores, the market is always overcrowded. The cops are giving many regulations to the shop owners to maintain the shops with sand bag at the shops, a large water tank and fire extinguishers. Shopkeepers can stock only 500 kgs of crackers at their shops, which should be on the ground floor, with independent exit and entry gates.
What's new at WeRIndia.com