17 year old Simar Malhotra launches her debut novel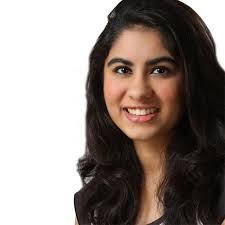 Simar Malhotra, a 17 year old girl and a novice author has finally managed to launch her debut novel 'There is a Tide' at the Oberoi hotel in September this year. The book has been praised by Indian lyricist Javed Akhtar who stated the girl should continue her writing hobby because of her potential.
The book is about a girl studying at Yale University who receives news of her brother in India getting tangled in a political conspiracy and what she does after that. The book lays bare political intrigue and how it affects the lives of ordinary citizens.
The hotel Oberoi was filled by book enthusiasts for the launch of the book. The guests who were at the launch included poet Ashok Chakradhar, Chairman of the CBSE Vineet Joshi and eminent educationist, Director of the Step by Step Group of Schools Jaipur, Jayshree Periwal and Mr. Kapish Mehra (MD, Rupa Publications).
The author Malhotra stated that she was happy her own thoughts put into the book 'There is a tide' was considered worthy enough to be printed. She stated that book was strongly connected to her experiences from Yale and Harvard and that it has a strong connection to her life. She also stated that only with the support of her educators at The Step by Step International School and her parents had she managed to fulfil her dream of launching the book. With the launch of her book, Simar Malhotra has managed to make waves in the literary industry.
Image Courtesy: Times City
What's new at WeRIndia.com