Zoomo – The best Platform for used cars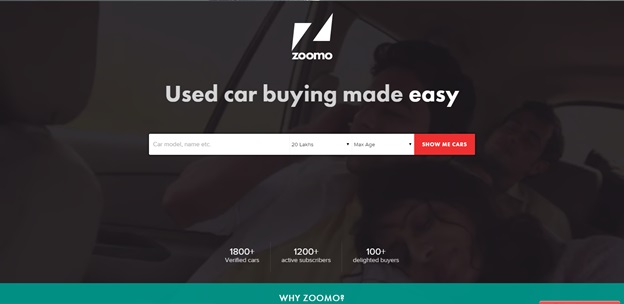 Zoomo is a Bangalore based startup aimed to help users in buying and selling used cars. This mobile app works based on Android. It is a good platform as it connects buyers and sellers directly. It currently has 1,800 Verified users, more than 1,200 active subscribers, and over 100 buyers. Zoomo is owned and operated by YoungMonk Technologies Pvt Ltd.
It was founded by IIT Kharagpur alumni Kumar and Himangshu Hazarika, and IIT Bombay alumni Aniket Behera. The trio founded Sokartik earlier, a web app to create visual and narrative stories.
Currently, all of the Zoomo users are from Bangalore. The users can list their cars on this website for free. The listed cars are on this website are verified. The website also offers other services like providing loans, insurance, paper work, certification and background checks.
The used car market has been increasing in India rapidly. There are many websites such as Quikr, OLX that display information about used cars. But Zoomo is different from them as the services are open to individuals only whereas the other sites are open to both individuals and dealers.
What's new at WeRIndia.com