WIMWI – Innovation in food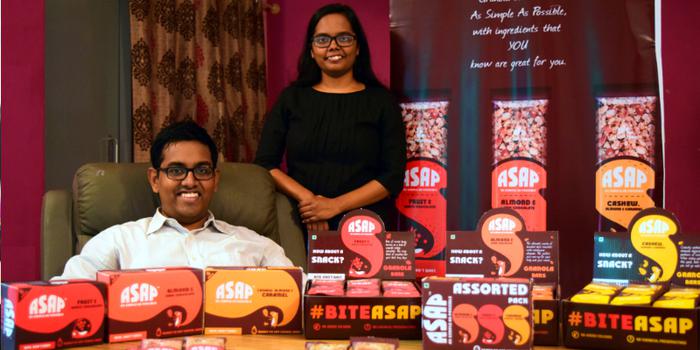 Shristi Shaw and Kanupradeep Subramanian, two engineers who met at IIM Ahmedabad, bonded over a shared love of food and began to think up ideas together on how to keep healthy food simple and delicious.
Shaw says how the pair of them noted the typically sedentary lifestyle of the country's urban workforce, but, despite that, most of that workforce still consumed food meant for a day full of physical labor. The two of them worked to bridge this gap and thus founded WIMWI Foods.
The first product of WIMWI Foods was the second most consumed mushroom in the world, Shiitake mushrooms.
After taking some time to understand their business, this first venture with these dried mushrooms allowed the two of them to test marketing challenges without almost any manufacturing issues.
After figuring out the right recipe to suit the Indian palette, the duo released their mushrooms using the Hypercity chain in the middle of November of 2014 in cities around the country.
Not only was this snack a big success for them, but by spending time inside stores that cooked products with their mushrooms, they learned some of the previous qualms of their customers when it had come to snacking.
Their second product were a new brand of granola bars which they called ASAP, which stands for "As Simple As Possible".
They have simple, recognizable ingredients and come as a handy snack in between meals for those who need a healthier option. This second venture has also been a success, and their team has grown to twenty people, even though the development of their products still occurs in-house.
The two stated how the Indian health food market had only contributed to 10 percent of the overall market in 2016, unlike the average contribution around the globe of 25 percent.
Shaw and Subramanian are working to increase that percentage and match up with the rest of the world.
Image Reference: YourStory, HungryForever
Recent Posts

The Centre would allocate vaccines to states and

Delhi Chief Minister Arvind Kejriwal yesterday announced a

In summer, Alag provides nearly 2,000 litres a
What's new at WeRIndia.com