UniAcco helps students provide accommodation abroad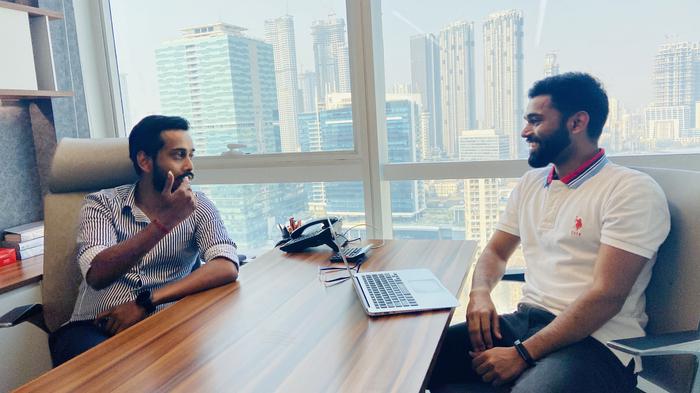 Studying abroad is the dream of many young Indians. Getting admission in the best college and acquiring funds to pay fees and stay there are some crucial things involved in this.
In addition to that, finding suitable accommodation at an affordable price is another difficult task.  It is, in fact, a big challenge for students to go through a transition of staying at a completely new surrounding from a comfortable home environment.
To help these students, UniAcco came into the field. UniAcco was founded by Amit Singh and Sayatan Biswas to help students who find it difficult to get the right accommodation abroad.
UniAcco is a Mumbai based startup. The startup aims to make studying abroad hassle-free using innovative product solutions.
Its motto is Compare-Consult-Choose. It wants to make the transition process simple for both students and their parents.
It has 50 team members at present. It works as a marketplace. On the supply side, it partners with Purpose Built Student Accommodation (PBSA) providers to list them on their website.
On the demand side, it connects the students seeking accommodation to PBSAs.
UniAcco primarily focuses on providing accommodation to students. However, it also provides other services to students including visas, student loans, guarantors, and concierge service.
It also provides property consultation services. Besides, airport pick-up services are also offered by the startup. Students can also get pre-activated overseas SIM cards.
UniAcco has partnered with many financial institutions like HDFC Credila, Avanse Financial Services etc.
Their services are free and they do not charge from students. Their source of revenue comes from accommodation partners or PBSAs.
Rent for accommodation in the UK ranges between 120 and 175 pounds per week and UniAcco charges up to four per cent of the rent.
It has listed 1,50,000 rooms by 40 operators in the UK and Europe. So far, it has completed 75 bookings in the UK. It aims to attract 80,000 students by the end of this financial year.
Image Reference: Uniacco
What's new at WeRIndia.com