Teach these things to your children while opting for an education loan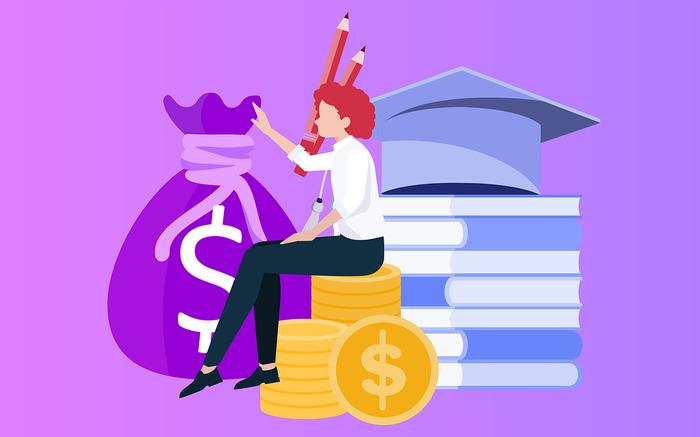 The rising cost of higher education has made education loans a necessity for many students seeking admission to prestigious institutions.
While parents put in great effort to arrange for the funds required for their children's education, students must also learn to be financially responsible.
Parents must educate their children about these things before opting for an education loan.
Here are 10 essential things that students should know before they borrow funds for their higher education.
Parents must teach their children about the importance of education and how it can shape their personal and professional lives. Financial responsibility is also crucial. So, students must understand the importance of budgeting, saving, and managing debt.
Students should also be familiar with the basics of loans. These include the interest rate, repayment terms, and consequences of not repaying on time. They must prioritize their education and find a job to ensure they can pay back the loan on time.
The concept of debt-to-income ratio is also important. This is because it determines the amount of loan a student can borrow and their eligibility for the same. Maintaining a good credit score is crucial. Hence students must know how it impacts their ability to get approved for loans and the interest rates offered.
Parents should educate their children about the different types of education loans available, including federal and private loans, and the pros and cons of each. They must also understand the eligibility criteria, including academic requirements and income restrictions. In this way, they motivate to achieve bigger goals.
In addition, students must understand the various repayment options available. They must familiar with the terms like the moratorium period provided by lenders before the repayment of the loan begins. Early repayment is also an option, and no penalties are charged for the same.
Many other things are also essential. Some of them include researching lenders, interest rates, and repayment options. Students must be involved in the process to understand it better.
Parents must teach their children about the importance of borrowing wisely. That is, they must take out loans when they can afford to repay and avoid unnecessary debt.
Students must be financially responsible and aware of the essential aspects of education loans before borrowing funds for higher education.
Parents play a crucial role in educating their children about these aspects. They should motivate their children to achieve their goals and shape their future.
Image by u_fctgpchzau from Pixabay (Free for commercial use)
Image Reference: https://pixabay.com/illustrations/student-education-loan-school-7673985/
What's new at WeRIndia.com