TintBox – A healthy alternative to plastic bottles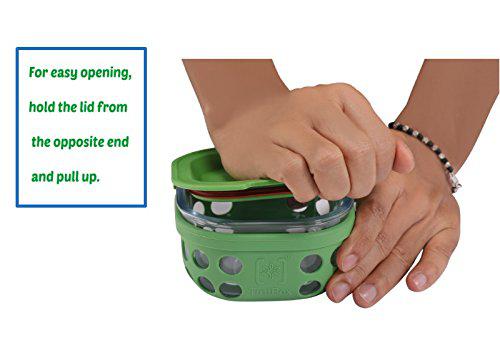 Today, most people know about the harmful effects of plastic products, from hair loss to lead toxicity to cancer.
Before plastic came around, glass was used for most of its purposes, and it remains as the only safe, natural, and inert alternative to plastic.
However, the main problem of glass is its breakability, which both renders glass items as inherently short-lasting and allows them to easily cause physical harm.
Ridhi Singhai, a 30-year-old mother from Mumbai, was determined to find a way to create glass products that would not have the danger of breaking. Now, she has created TintBox (Think Inside the Box), a startup that creates everyday glass products that are protected by a comfortable silicone sleeve.
In order to protect the health of her five-year-old daughter, Ridhi decided to throw away all everyday plastic items from her kitchen.
She replaced her plastic lunchboxes with glass lunchboxes, but these broke within two months.
Thus, she decided to find a way to make glass products that wouldn't break. Ridhi quit her job and began working on her idea of making an unbreakable glass lunchbox and water bottle.
She teamed up with a designer who was visiting India from Australia, and the two of them spent two and a half years developing these unbreakable glass items.
Finally, in September of 2017, TintBox and its products were launched.
TintBox products are made of borosilicate glass and are covered by a protective silicone sleeve, which prevents the glass from breaking, even after it falls.
The startup is the first company in the country to use this concept, and they currently do not have any direct competition.
All TintBox products are eco-friendly and toxin free, and they can be used in dishwashers and microwaves.
They can also be easily held after being taken out of a microwave, thanks to the silicone sleeve. Already, after a few months of its launch, TintBox is receiving about 90 orders per day.
With TintBox's innovative and comfortable alternatives to plastic products, both children and adults will be able to use more environmentally-friendly options to store their food and drink.
Image Reference: Tintbox, Yourstory
What's new at WeRIndia.com