Simply Purify – Monitor air quality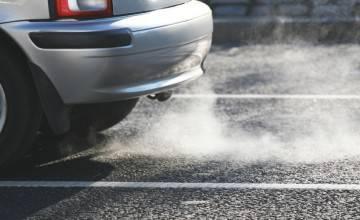 The current pollution problem that Delhi has facing is the talk of the nation, but this is not the first time such a problem has occurred.
This issue seems to occur annually, and not only is Delhi covered in smog, but the entire country is feeling the effects of the high levels of pollution in the capital.
While people may look to air purifiers to solve this problem, most existing air purifiers are expensive, and they are not designed with Indian pollution levels in mind.
Therefore, a Delhi-based startup, Simply Purify, is developing Air Quality Monitors and Purifiers, which will be used for monitoring and managing air quality.
Simply Purify was launched in 2015 by co-founders Anmol Badsra and Vivek Pandey. The idea began when Anmol developed an air purifier in the event of his daughter being born.
Vivek joined Anmol later, lending him help with his experience in electronics hardware and software development. The development of their first prototype, the Simply Purify Air Quality Monitor, is going smoothly, and it will soon be ready to be launched.
Since so many home air purifiers are so expensive, Anmol and Vivek are hoping to offer their customers a more affordable option that works just as well.
Simply Purify is hoping to create its niche in the home air purifier market with its affordable pricing combined with its innovative technologies.
Their products will allow the users to control several variables of air quality, such as particulate and VOC removal, humidity control, fresh air intake, and temperature maintenance.
Although the first product is not yet available to the public, people who are aware of its development are eager for its launch.
The product will be formally launched online before the New Year. In the future, Simply Purify is hoping to further develop its products with the best use of smart technology.
With this innovative and affordable air purifier option soon to be available for people to use, it will soon be much easier to breathe easily and healthily at home.
Image Reference: Simplypurify
Recent Posts

Chandni Khandelwal from Odisha is environment-conscious

Manveer Singh is also known as Plasticvalla as

India celebrated its 74th Army Day on Saturday.
What's new at WeRIndia.com