Shortfundly – A Platform for Short films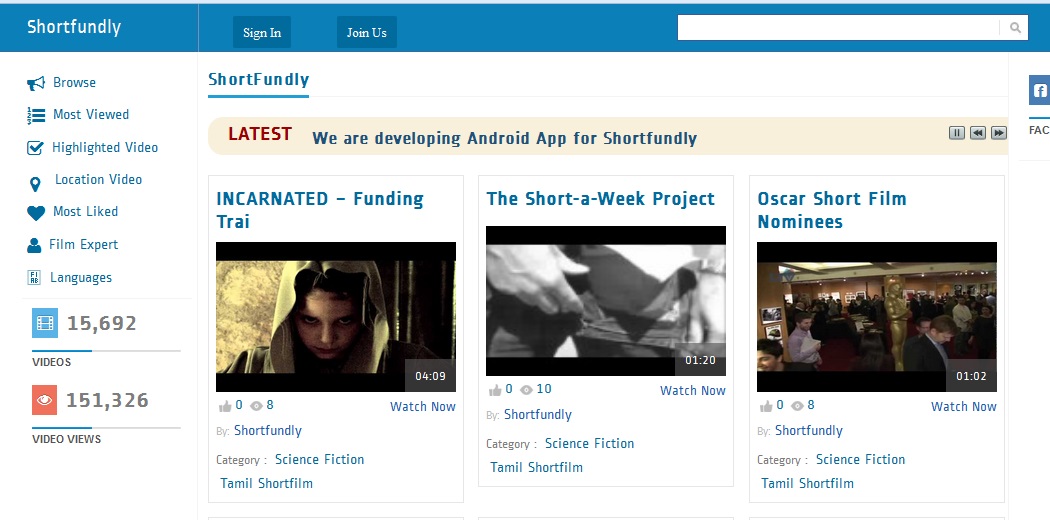 Shortfundly is a good platform for short films. As audience for films has been increasing, they are aimed to support both producers and consumers of film content.
This website is a digital platform to share your short films and get more views to improve their rating. Here, all short films can be watched at one place based on the region and location. You can get funds for your feature films. Several young directors can use this to showcase their talent to the world.
They also tell stories by making films. They hope to empower filmmakers and storytelling on this platform. They also help in programming and networking. Shortfundly is useful in three ways. Short film makers can use it as Linkedin. It is dedicated for short film videos. It can be used as crowdfunding platform for short film makers.
What's new at WeRIndia.com