Prantae Solutions provides diagnoses for pregnant women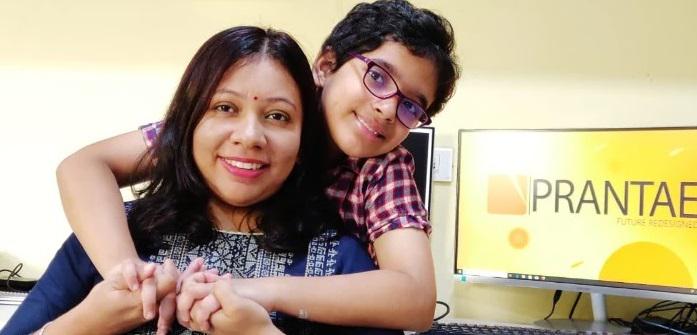 Sumona Karjee Mishra is a PhD holder from the International Centre for Genetic Engineering and Biotechnology at JNU, New Delhi.
Her research helped find out a solution for pregnancy complications.
While she was pregnant, she suffered from a rage pregnancy disorder, preeclampsia that is developed in the later weeks of pregnancy. Her baby was born premature weighing less than a kilogram.
In her extensive research, she found that many women are suffering from this terrible condition, and the sad part is no early diagnosis was available.
Over 10 million pregnant women across the world are suffering from preeclampsia which is characterized by high blood pressure and signs of damage to the organ system. It can be identified only in the last trimester of the pregnancy, hence it is fatal to both mother and child.
And preeclampsia alone is contributed to nearly 30 per cent of maternal mortality rate.
She then founded Prantae Solutions, a biotech startup to develop diagnostic solutions and devices.
Prantae Solutions is a Bhubaneswar based startup. It primarily focuses on healthcare and other related conditions.
Sumona developed EyeRa to detect preeclampsia in early stages.  Two devices are created for it; the first device works on urine analysis which can be done through a small device unit and a smartphone. The device would be available for less than ₹3,500 and the cost of the cartridge would be ₹150.
If the urine test reveals the protein albumin in the urine in the first or second trimester, then it is a high-risk pregnancy.
Then the woman should have to go a more precise diagnosis using their second device. This device detects the condition with molecular microRNA and protein-based biomarkers. However, approval of a gynecologist is a must for this diagnosis.
The company also offers ProFolU, a smartphone-based self-health monitoring device to monitor kidney health, Salubrious, a solution for hidden hunger, and Embargo, a detection method for antibiotics in food products.
Image Reference: Yourstory
What's new at WeRIndia.com