PlayerzPot – Fantasy Gaming Platform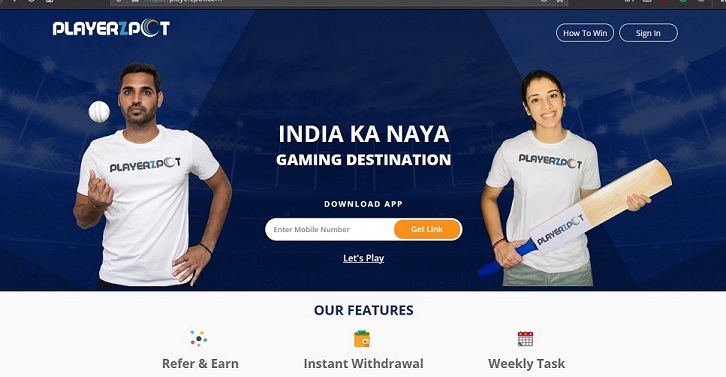 Online games are gaining more popularity than the past. Moreover, fantasy gaming also has been increasing over the past few years.
In 2015, when PlayerzPot started its operations from a garage, the fantasy gaming was not as popular as it is now.
Yogesh Doiphode and Mitesh Gangar, software professionals from Mumbai launched it. They rolled out it as a website. Neither mobile site nor application was available for it. As a result, the portal could not reach many players. Then the founders realized a need to change it and developed a mobile website and app by IPL 2017.
PlayerzPot had around 20,000 users between 2017 and 2018. However, the startup wants to improve its users. Hence, it launched a referral program before IPL 2018, due to which the user base has multi-folded.
Users receive a referral code when they have signed up with the portal which could pass on to others. Whenever a new user uses the code to sign up, both parties receive bonus cash in their accounts. This cycle continues. This referral program worked very well and the users of PlayerzPot increased to 3.5 lakhs within a year. It has further increased to 2.5 million.
Players can use PlayerzPot to play fantasy cricket, football and kabaddi leagues online to win daily prizes and cash.
You can earn in different ways on PlayerzPot. You can play and win money. If you link your Paytm or bank accounts with this portal, you can instantly withdraw your cash within four hours.
If you refer someone to play on this website, then also you can earn. Your referrals will enable you earn for a lifetime as you can earn whenever your referrals play at PlayerzPot.
Besides, you can earn with weekly task option for up to ₹100 a week.
COVID-19 impacted PlayerzPot also. Hence, it entered other segments like skill-based games, quizzes etc. PlayerzPot also plans to add more casual games like chess, ludo, snakes-and-ladders etc. in future.
Image Credit: Playerzpot Website Screenshot
Image Reference: https://playerzpot.com
Recent Posts

Amla Magic: 8 Ways Indian gooseberry transforms your hair

Here are 8 effective ways to incorporate Amla into your hair care routine.

BJP's Ishwar Sahu, a riot victim, triumphs in Chhattisgarh's Saja constituency

During the election campaign, Ishwar Sahu did not shy away from addressing the tragic events.

Bhopal's Sankat Mochan Hanuman temple dresses Gods in warm attire

In a unique and heartwarming gesture, the Sankat Mochan Hanuman Temple in Bhopal, Madhya Pradesh, has adorned idols of gods, including Lord Hanuman, Lord Ganesh, and Lord Shiva, with warm clothes to shield them from the cold winter air. A video capturing this thoughtful act shows the deities donning shawls and cozy attire inside the temple, reflecting a blend of spirituality and seasonal care.
What's new at WeRIndia.com