NoBroker helps find properties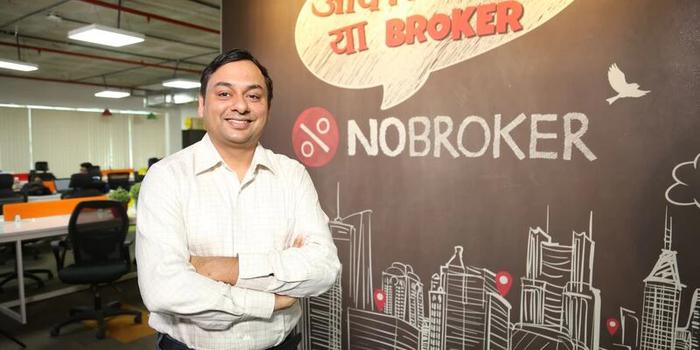 Real estate sector is overcrowded with brokers. They charge brokerage and often favors one side even though they take a commission from both sides i.e. the seller and the buyer.
It is also quite common that they hike the prices of properties for their brokerage. Though some people do not like their involvement in their properties, often they are forced to get involved with them.
To relieve from these difficulties, Nobroker.com came into the field.
One of the most unique features of the website is the absolute broker ban on its platform. As the name says, there is no involvement of brokers in selling or buying of the properties on the platform.
The website is plugged in with algorithms and other tech tools to ban brokers. A broker can neither post a property nor get the contact of an owner.
NoBroker is a Bangalore based startup. It was founded by Amit Kumar Agarwal, Akhil Gupta and Saurabh Garg.
Amit Kumar, an IIT and IIM graduate launched the real estate startup along with his fellow IITians aiming to help people buy or sell a property without the involvement of a broker.
The startup faced several hurdles in the initial years. However, they overcame them with time.
Currently, it operates in six cities – Bengaluru, Chennai, Gurugram, Hyderabad, Pune, and Mumbai.
NoBroker has around 70 lakh cumulative customers.
Over 1.5 lakh new properties are being added to the platform each month and nearly 15,000 are closed per month.
The company says that crores of rupees are saved each year on brokerage.
The platform is free to use, however one needs to pay a specific fee for value-added services staring from ₹999.
The company offers subscription-based services and other real estate transactions such as loans, legal documentation, and packers and movers.
Image Reference: Yourstory
What's new at WeRIndia.com