myCampusing – A Company-specific Placement Preparation Solution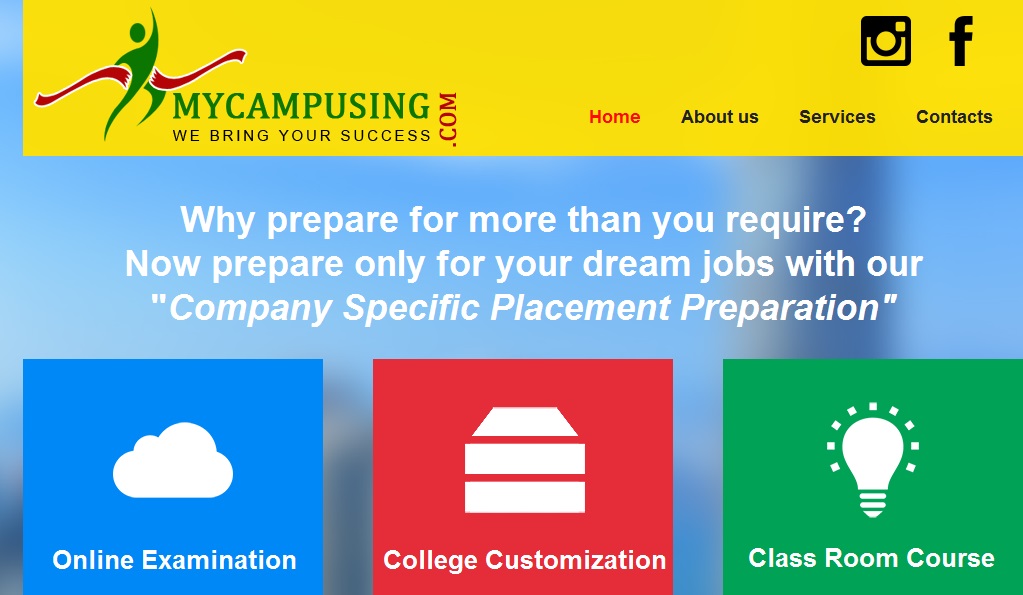 myCampusing is a Kolkata-based startup. It is the first company in India that introduced the concept of Company Specific Placement Preparation. It offers Industry Oriented Training for fresh candidates who seek jobs. The main aim of myCampusing is to ease the placement procedure.
myCampusing mainly focuses on company-specific preparation. That means if a candidate is suitable for a certain company then he/she will be prepared to join in that company only. His/her preparation is done according to the specific requirement of that particular company. Jobseekers can prepare thoroughly with the aptitude tests available on their website. Thus, they can find all information about their potential employers.
The company helps job seekers to prepare for government exams. It conducts aptitude tests for several private companies as well. This is a good platform for both jobseekers and employers. Jobseekers can get complete guidance starting from preparing CV to cracking interview. Employers can find suitable employees with ease as they are prepared on myCampusing with company-specific training.
Classroom courses like Java, Database Management Systems etc. are offered by myCampusing to engineering students. It also provides summer training classes like Magento, Big Data, Cloud Computing etc.
What's new at WeRIndia.com