My Wash – Laundry Done with a Click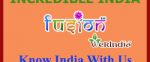 My Wash is a first-of-its kind laundry service in Bangalore. The company believes in the phrase "Clean clothes at the tap of a button". Everyone in their lives generally experience the time consuming task of laundry. My Wash is a new service which will help many people escape the hard work and save a lot of time. With My Wash, people can spend their time with other things instead of doing laundry.
The service provider My Wash does your laundry for you. The main difference between My Wash and other laundry services is that, for other laundry services, the customer has to go there which would still consume time. My Wash comes to your doorstep and picks up your clothes. They also provide a mobile app using which customer can directly place an order with their smartphone. The customer can also choose the pickup and delivery times. My Wash follows the schedule accordingly and meets the needs of customers.
People can also visit the website of My Wash: mywash.in. With a click of button, the customer can have their laundry done, clothes ironed and folded. The whole process will generally take about a day up to 48 hours. At present, the service is only available in Bangalore.
What's new at WeRIndia.com