Lumos Design Technology – An Excellent Solar Technology Product Supplier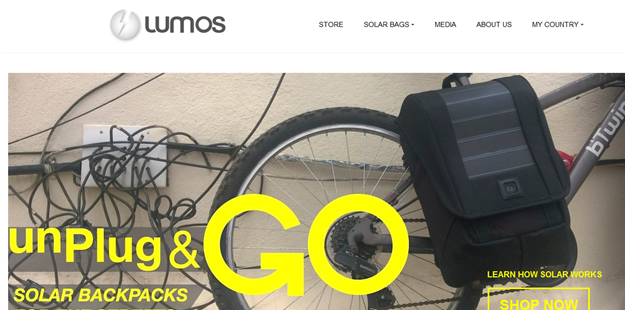 Lumos Design Technology makes lifestyle products mainly focusing on solar backpacks. It was founded in the year 2012 by Gandharv and LavinaBakshi. It followed a unique concept of making lifestyle products environment friendly. They are famous for their solar backpacks. The aim of Lumos was to make sure the energy everyone is exposed to everyday is harnessed. The energy is aimed at solving everyday problems. The basic concept is turn the energy we witness every day to something useful.
Lumos has managed to make products which are worn by people everywhere. These are products which are carried everywhere and have the most exposure to sunlight. These products include Solar Backpacks, jackets etc. These jackets use the energy to charge the phone of the wearer. The backpacks can be helpful in reducing the burden on the back. The company is constantly their increasing the wearable technology.
The company began in the year 2012. At present it now ships to 9 countries. The company has managed to expand to 10 stores in India. They gain half of their revenue from exporting to other countries and other half is from India alone. The company targets all of the $2.5 billion global cyclist market.
What's new at WeRIndia.com