Kisan Network – An Agri-tech company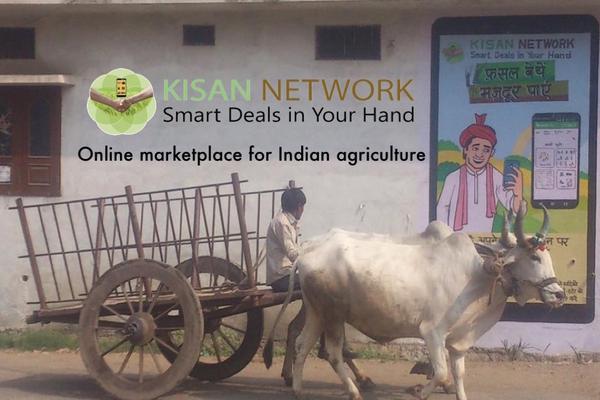 Aiming to connect Indian farmers to businesses directly, Kisan Network was established. The company utilizes technology with agriculture for the growth of farmers.
Kisan Network is a Haryana based company. It wants to empower the farmers. It enables the farmers to sell directly without any middlemen. Thus, the farmers can have full control on the sale and prices of their own products.
As payments are completely made digitally at the time of sale and pricing is transparent, there is no involvement of exploitation.
At the same time, buyers can have complete information on the origin of crops and their quality, and thus, they can have full trust on the products they buy.
Kisan Network monitors each step at the supply chain using technology. Their integrated services include: Sourcing, sorting, grading, packaging, dispatch and delivery.
The company works like a bridge between farmers and buyers. Since buyers can have a look at the products and farmers on this portal, farmers can get free advertisement for their products.
Due to the efficient supply chain, farmers can get better deals and simple payments at the time of delivery.
Similarly, wide range of products are available for customers at a single place. Since there is no involvement of middlemen, buyers can get products at lower prices than those available in the market.
Crop quality and other things are taken care of by the company; hence, customers can get quality products without paying extra money.
Aditya Agarwalla, the co-founder of Kisan Network says that farmers are not averse to technology. In fact, technology is revolutionizing agriculture and addressing the challenges faced by the sector.
He said that many farmers are using mobile phones, hence technology should be simple. Their network was built in a simple manner for farmers to use.
Image Reference: Kisannetwork
What's new at WeRIndia.com