Features and benefits of PM Kisan Mandhan Yojana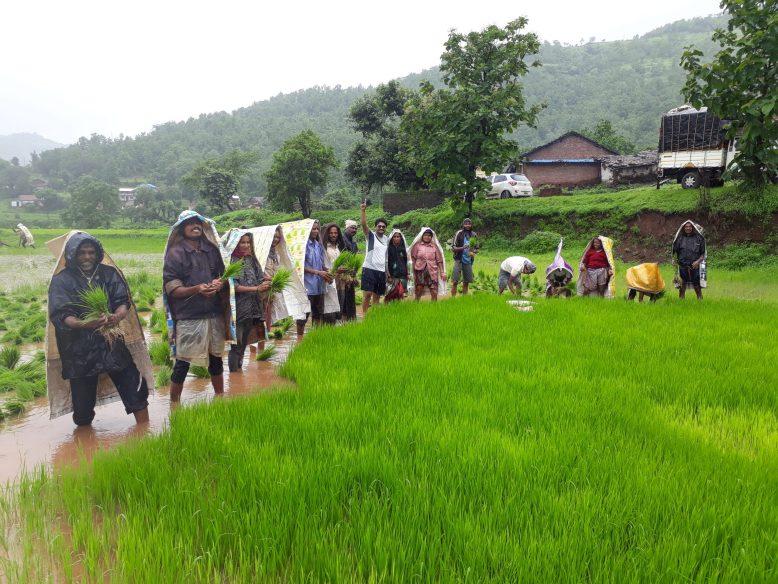 To help underprivileged farmers, the government of India launched a programme, Pradhan Mantri Kisan Mandhan Yojana. It offers monetary coverage to small and marginal farmers in their old age.
The scheme intends to provide social security to farmers with no savings or minimal means of livelihood in their old age.
It assures a monthly pension of ₹3,000 to applicants after attaining the age of 60 years.
Here are the features and benefits of the Pradhan Mantri Kisan Mandhan Yojana:
The Pradhan Mantri Kisan Mandhan Yojana (PMKMY) aims to help small and marginal farmers who do not own cultivable land beyond 2 hectares.
It is a voluntary pension scheme for underprivileged farmers. They will get a monthly pension of ₹3,000 by contributing ₹55 to ₹200 per month until they turn 60. The government also contributes an equal amount to the scheme.
The entry age of the applicant should be between 18 and 40 years.
The names of farmers should be in the state land records as on August 1, 2019.
They should not be covered under any other government or semi-government schemes like NPS, EFO, ESIC etc.
In addition, they should not hold any position in the government or government institutions. Besides, they must not be retired employees of central or state government.
Also, farmers must not fall into the taxpaying category. That means they must not have taxpaying income.
Applicants should have a valid Aadhaar card and an operational savings bank account.
They will get ₹3,000 as a monthly pension after the maturity or after they turn 60. The spouse will get 50% of the amount if the applicant dies. However, no family pension is allowed, and children are not entitled to receive any pension after the death of the spouse.
The applicant can exit the scheme if he becomes disabled before turning 60 years. In that case, the applicant will get the corpus accumulated with the interest earned.
Image by Bajirao from Pixahive (Free for commercial use / CC0 Public Domain)
Image Reference: https://pixahive.com/photo/happy-indian-farmers/
What's new at WeRIndia.com