InterviewBit helps jobseekers face tech interviews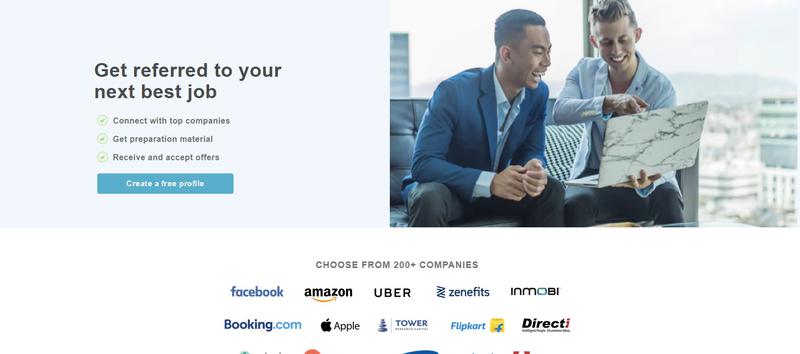 InterviewBit is a good platform for jobseekers to learn skills that are essential for technology jobs. This portal enables them to face tech interviews by improving their skills and getting them ready for their desired job.
InterviewBit is a Pune based startup. This online platform helps fresh graduates to improve their job skills to get professional jobs.
InterviewBit was founded by Anshuman Singh and Abhimanyu Saxena. While Anshuman Singh is a head coach, Abhimanyu Saxena is a coder.
Anshuman Singh designs the courses and improves them constantly with innovation to boost the users' learning experience. Being passionate in programming, his vast experience at Facebook as an interviewer helps users improve their job skills.
Abhimanyu Saxena takes care of the technical strategies of the company. He builds apps to teach engineers for improving their technical skills.
The company also helps jobseekers get their dream job by helping them connect to suitable companies as per their skills and preferences.
The candidates should know basic programming in any computer languages like C, C++, Java and Python before starting their course on InterviewBit.
Then, they are allowed to learn the course that improves their technical skills on InterviewBit which normally takes 3 months.
The jobseekers should spend at least 2 to 3 hour of time to finish the course in the specified time. The more time you spend, the faster your course finishes.
InterviewBit assures the candidates to be successful in their interview after their completion of the course as all the expected tech questions are covered in the course.
You need to sign up with them to use their website. Then, you can create your free profile to get offers from top companies.
More than 200 companies like Amazon, Facebook, Flipkart etc. are there to get jobs.
Image Reference: Interviewbit
What's new at WeRIndia.com