Gud Gum – A natural chewing gum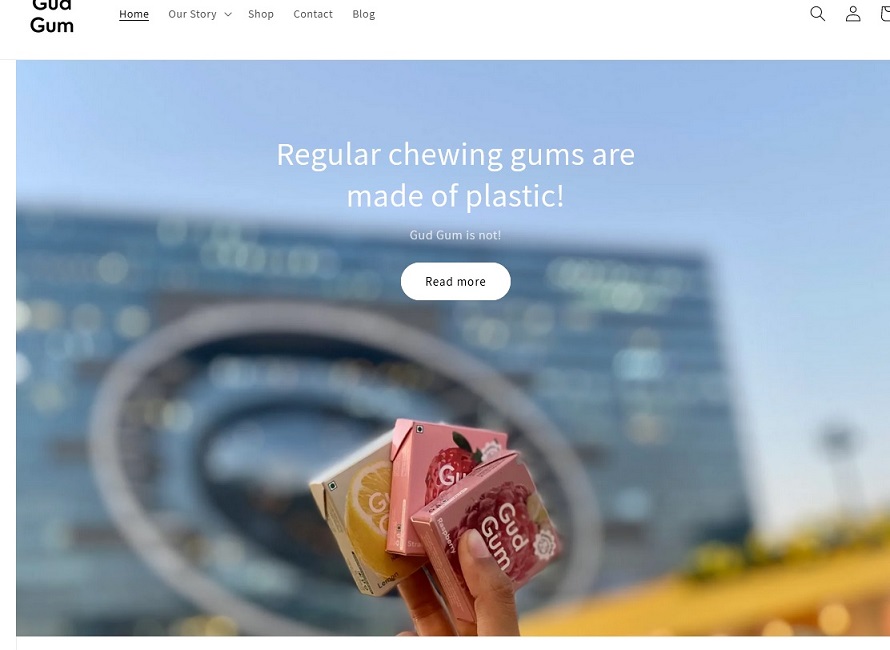 In an effort to combat gum waste, a startup in Bengaluru has developed chewing gum that is completely biodegradable and made from all-natural ingredients.
Gud Gum, founded by Mayank B Nagori and his brother Bhuvan, has gained popularity since its launch in 2022. It has sold more than 500,000 pieces and claims of saving 700 kg of plastic gum from polluting the environment.
Traditional chewing gums are typically made from plastic and can take centuries to degrade.
In contrast, Gud Gum uses a special base called chicory tree gum base, which is imported from America.
This plant-based sap is biodegradable and disintegrates within a few months or weeks, depending on the bacteria in the soil where it is discarded.
These gums are not only environmentally friendly but also free from artificial colouring and flavours.
Instead, the startup uses natural ingredients such as stevia, a plant-based sweetener, fruit pulps, and natural fruit colours. Thus intends to make their gums healthier for both the environment and consumers.
To maintain their commitment to sustainability, the products are packaged in paper and tin boxes, reducing the use of plastic.
While the concept of eco-friendly gum is well-received, the startup faced challenges with consumer expectations and pricing. Traditional gums often contain artificial sweeteners that provide long-lasting sweetness and a chewy texture.
Mayank acknowledges that their natural ingredients result in a shorter-lasting taste. But through awareness campaigns, they have successfully engaged with consumers and educated them about the benefits of their product.
The slightly higher prices, attributed to the importation of the main ingredient, have also been a hurdle. Gud Gum costs approximately ₹6 per piece compared to ₹1 for regular chewing gum.
However, the startup emphasizes the importance of product quality and believes that consumers are willing to pay more for a sustainable and environmentally friendly alternative.
Despite these challenges, Gud Gum remains committed to its mission of reducing gum waste and providing an eco-friendly chewing gum option.
The startup focused on growth in India while continuously working to improve the taste, affordability, and accessibility of its products.
By offering a biodegradable alternative, Gud Gum aims to revolutionize the chewing gum industry and contribute to a cleaner and greener planet.
Image Credit: Gudgum Website Screenshot
Image Reference: https://gudgum.in/
What's new at WeRIndia.com