Grofers – A bridge between Sellers and Customers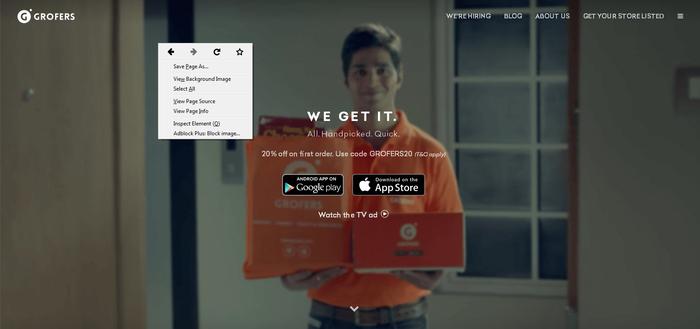 Grofers was founded in 2013 by Saurabh Kumar and Albinder Dhindsa. It is an e-commerce platform which connects customers with local stores. Various types of items such as groceries, vegetables and fruits, bakery items, electronics, cosmetics, flowers and many more are available on this website.
Both Saurabh and Albinder are IIT graduates, Saurabh from IIT Bombay and Albinder from IIT Delhi. Initially the company worked as a B2B services but later it turned as a B2C service in 2014 and currently it is offering services to end customers.
Now Grofers is one of the largest and fastest hyper local delivery company in India. To sell items via Grofers, the store must be registered with the website. In the first step, the store should send its personal details. Then the store gets access to the dashboard of Grofers. And finally, the store can set up its inventory to sell the items.
To place an order with a specific store that is listed on Grofers, customers need to log onto the website or application.
As soon as the order is placed, the delivery boys of Grofers reach the particular store and collect the item by paying the full amount. Then the product will be delivered to the customer. The entire process is done within 90 minutes and Grofers assures to do so.
The eligibility criteria to become a seller on Grofers are as follows: The seller should have a PAN card and Gmail ID. The products that are listed on Grofers should be kept ready always so that there will be no delay in delivering the product to the end customers.
Sellers need to pay commission to Grofers on the products that are sold on Grofers' application in addition to 14% service tax on that commission. The commission is payable at the end of every 15-day period for which an invoice will be raised by Grofers.
Image Reference: Grofers
Recent Posts

These IIT students designed a water purifier that

Lifaffa is a social enterprise.

Rupali Kakade, a Pune woman turned into an
What's new at WeRIndia.com