Flyrobe – An online fashion rental platform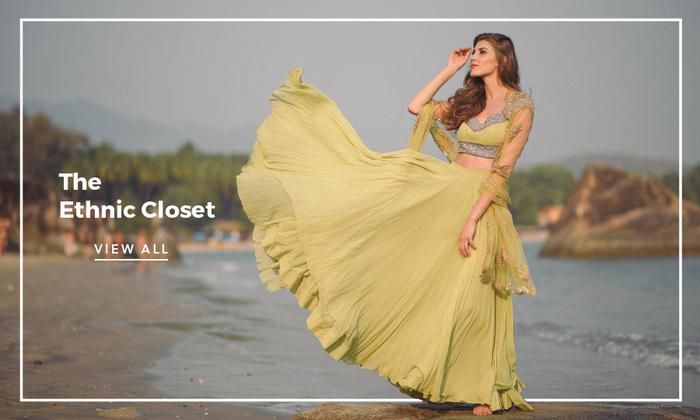 Flyrobe is an online fashion rental service. It was founded by IIT Bombay alumni. You can get fashion or ethnic wear for every occasion.
Apparel for both men and women are here. You can book your desired wear from two days to up to 4 months in advance.
Rental period varies but you can choose for a period of 4, 6 or 8 days.
Flyrobe was started in 2015 October. It is a Mumbai based startup.
The company provides custom fitting costumes for both men and women.
You can check before you hire their 'Custom Fitting Available' badge on the details page to check whether the clothes are custom fitted or not.
You will have to provide measurements to get custom fitting outfit. For this, you have to set date and time options while choosing the outfit.
Then, their fit expert will visit you at specified times to take the measurements.
You need not worry if the clothes do not fit you. If you inform this to the company within 12 hours of receiving the garments, their fit expert will try to re-fit the outfit and deliver it to you. This is for custom fitting apparel. You can also return it and request for refund.
For non-custom fitted garments, you can request refund by reporting to the company about the issue within 12 hours of receiving the garments.
You have to pay security deposits for certain clothing. It is mentioned on their product detail page. The amount is fully refundable if the garment is returned in a good condition.
In other words, you will be fully refunded for simple stains or minor damages, however, if the cost of repair is high or the costume is damaged significantly, then they will deduct certain amount either fully or partially from your security deposit based on the damage.
Image Reference: Flyrobe
What's new at WeRIndia.com