Elemeno Kids offers customized products to kids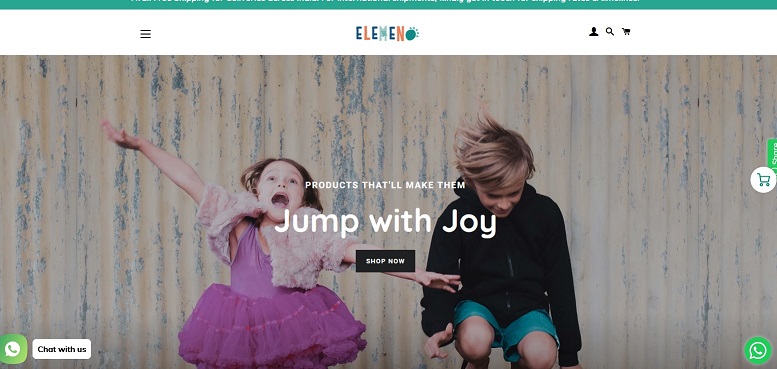 The education system has been changing in the country over the years. While the children in the past used to learn things by playing, nowadays, children are learning with stress. Parents worry about the success of their children from the very beginning of their education. This causes stress in them.
Besides, excessive usage of mobile phones impacts their cognitive abilities. To help children connect with their family members, two friends launched a startup, Elemeno Kids.
Rahil Shah and Keshav Marda from Mumbai are childhood friends. They realized that both children and parents are stressed due to the present education system. Hence, they want to do something to get them relieved from it.
Aimed to keep children happier, they launched Elemeno Kids. The products of this startup are interactive. They promote cognitive and holistic development in children.
Rahil and Keshav want their startup's name to be familiar. Hence they took it from a nursery rhyme, the alphabet song, 'LMNO'.
Elemeno's products are available for children aged between two to 15 years. These include fun-filled activities, games, home décor, travel activities, IQ and EQ developing habits etc.
Their first product is a bedsheet, 'The Spotted'. It is one of their best selling products. The bedsheet comes in two sizes – single and double with a set of flashcards and colours. It is filled with 200 doodles. Children can colour them.
This storytelling bedsheet is washable. Its price varies from ₹2,500 to ₹3,000. Children up to 12 years can use this bedsheet. Elemeno Kids sold bedsheets worth ₹12 lakhs so far.
All their products are personalized, developmental and interactive. These are ranged from essential products to lifestyle products. Elemeno works on the B2C model. It sells its products on various platforms like its own website and social media. Besides, their products are also available on third-party platforms.
Image Credit: Elemenokids Website Screenshot
Image Reference: https://elemenokids.in/
What's new at WeRIndia.com