DentalDost provides free instant consultation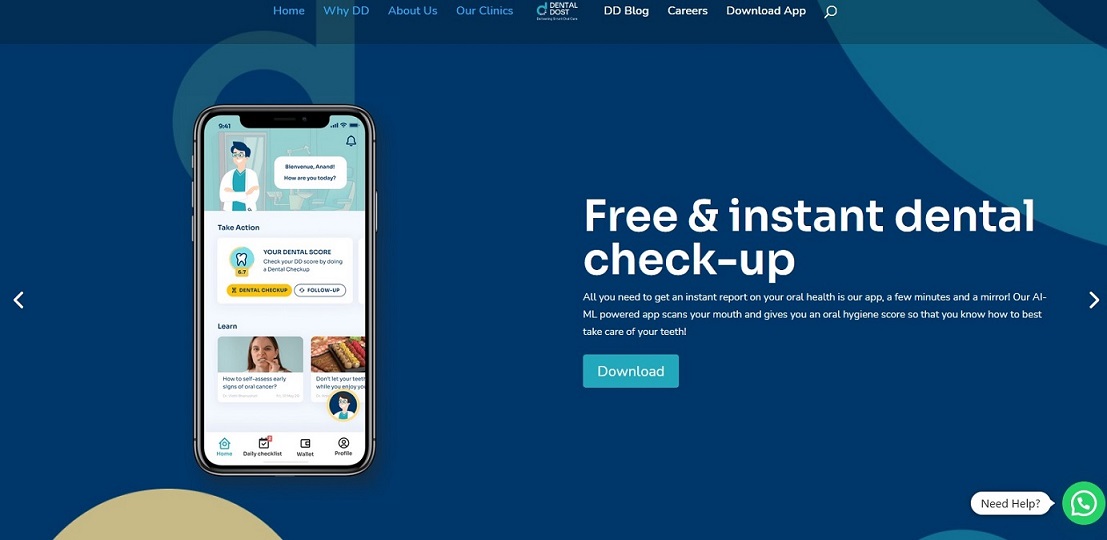 Telemedicine services are growing nowadays as people want to avoid visiting hospitals as much as they can. In this context, many existing healthcare startups provide these services. At the same time, some new startups also emerge as per the demand of people.
DentalDost is one such healthcare startup. It aims to provide free instant dental care to patients.
Oral hygiene and dental care are important to prevent dental issues. Most dental diseases can be treated or prevented if they are detected early. However, due to a lack of knowledge, many people cannot identify dental issues in the early stage.
To help people find out dental problems in the early stage and prevent them, DentalDost emerged. This Pune-based startup is powered by artificial intelligence (AI).
Dr Vidhi Bhanushali and her husband Rajat Kabade launched DentalDost in 2018. Initially, it was launched as a blog to provide knowledge on various dental problems and new techniques to solve them.
But, the couple decided to expand it later to offer dental care. They launched a helpline to serve the patients round the clock. The startup has more than 100 dental partners.
To help patients diagnose the dental issues in the early stage, the couple came with a machine learning (ML) model. It accurately detects dental or oral issues. Besides, the dental helpline has skilled dentists to offer services to patients. As they are trained in teledentistry, they can understand and explain oral issues on a phone call.
Patients can get free teleconsultation through the DentalDost platform or their app. They are asked to upload their intra-oral images on the app. The ML technology evaluates the issue and the dentist verifies results.
Patients are provided with various clinical treatment options as per their problems. Then a treatment profile is created for them.  After that, they are referred to the nearby partner clinic for treatment.
On the other hand, if the patient does not need clinical treatment, they are provided with home remedies to prevent further problems in future.
Image Credit: Dentaldost Website Screenshot
Image Reference: https://dentaldost.com/
What's new at WeRIndia.com